Read Time:
2 Minute, 24 Second
Home Business Magazine Online
Over the summer, there is always a plethora of exciting outdoor festivals that take place in the Twin Cities area. These events are the perfect opportunity for both up-and-coming brands and huge corporations to market their products and services to swarms of potential customers. One such festival recently occurred that created a ton of buzz: the 2022 Summer Beer Dabbler. Taking place on Harriet Island in Saint Paul, this beer festival was a major brand marketing bonanza for all of the attending breweries and sponsors!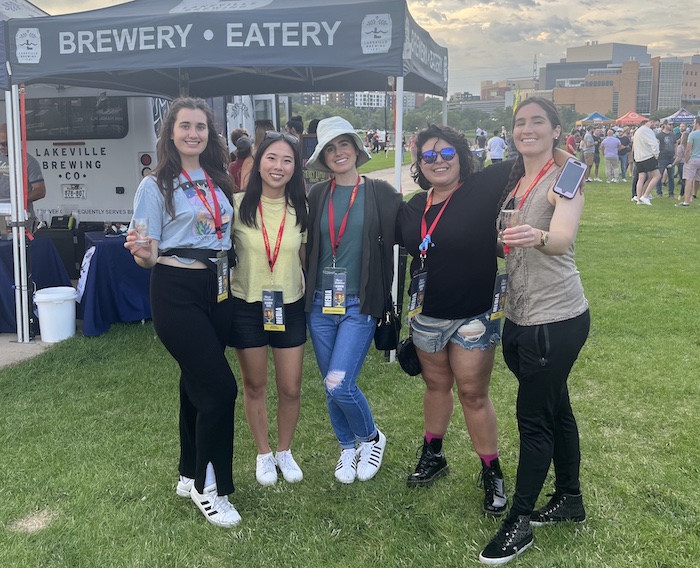 Summer Beer Dabbler 2022 gave over 90 breweries and cideries the opportunity to promote their latest offerings to the many attendees. Minneapolis and Saint Paul locales were particularly popular at the event, such as Broken Clock Brewing Cooperative, Clutch Brewing Co., and Falling Knife Brewing Co. Attendees also loved the booths for breweries in the greater Twin Cities metro, such as the ones for Lakeville Brewing Company, OMNI Brewing Company, and Shakopee Brewhall.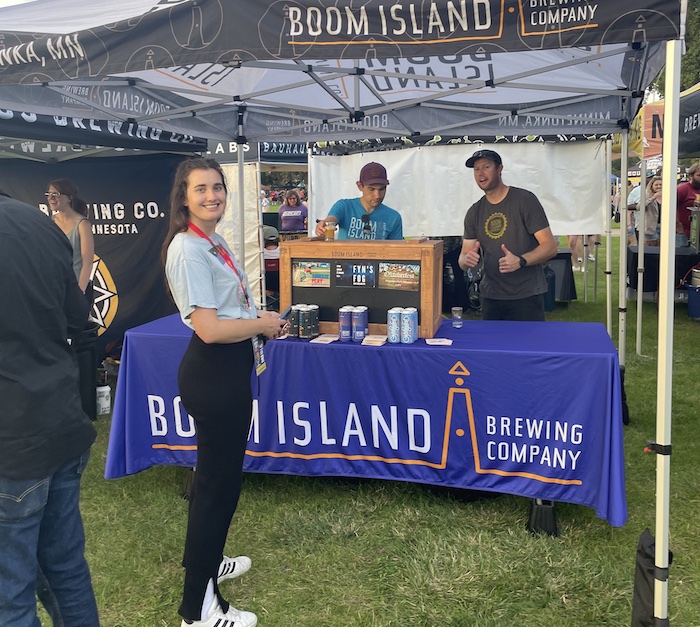 The beer festival also featured outstanding brands based outside of Minnesota, such as 3 Floyds Brewing Company (of Illinois), Belching Beaver Brewery (of California), Boulevard Brewing Company (of Kansas City, Missouri), Dogfish Head Brewery (of Delaware), and Two Roads Brewery (of Connecticut). International beer labels also had a major presence, such as Guinness (headquartered in Ireland) and Mexico's Baja Brewing Co.
The 2022 Summer Beer Dabbler also featured many fantastic sponsors that helped make the event a huge success. Sponsors included The Current radio station, Renewal by Anderson full-service window and door replacement, Truly Hard Seltzer, and All Energy Solar. Other sponsors were Talecris Plasma Resources, BLNCD CBD beverages, Clear River Beverage Company, True CBD, and TwinCities.com / Pioneer Press.
In addition to sampling beers and ciders, attendees also enjoyed listening to live DJ sets while munching on tasty eats from the numerous food trucks on the premises. Everyone also went gaga over the beautiful rainbow that appeared over the beer festival!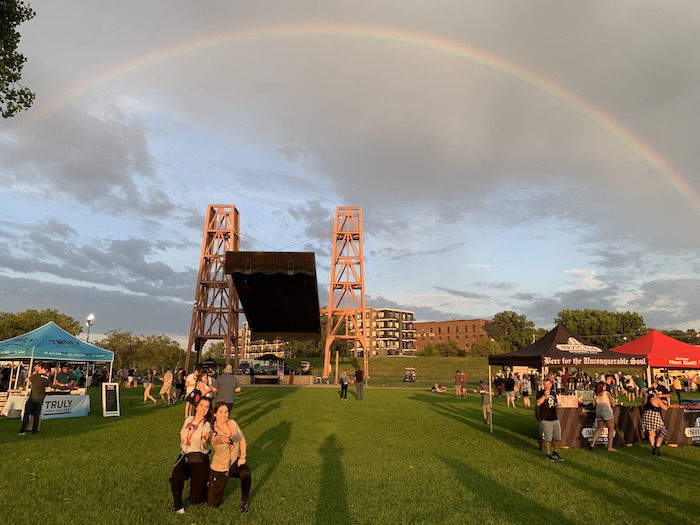 The 2022 Summer Beer Dabbler was the perfect venue for both small cideries and big-name breweries to get massive exposure for their latest brews. If you own or work for a lifestyle company and want to grow your brand awareness in the Twin Cities market, definitely consider sponsoring one of Beer Dabbler's upcoming events. It will help you connect with a ton of Twin Cities locals and potentially grow your customer base.
The post Popular Craft Breweries & Twin Cities Residents Flock to Summer Beer Dabbler 2022 in Saint Paul appeared first on Home Business Magazine.