Read Time:
3 Minute, 23 Second
Home Business Magazine Online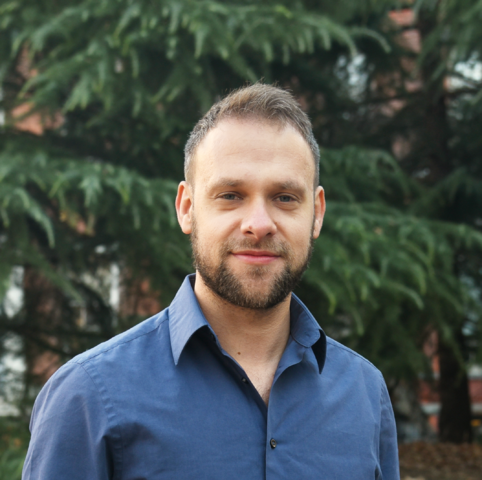 A lot changed throughout the COVID-19 pandemic, including people's perceptions of work. Between 2020 and 2021, a record number of employees decided to leave their jobs. Many set out to start new careers in different industries. The press deemed this the Great Resignation, and it changed the face of hiring and training for positions. One industry that remained relatively well insulated from the disruption of the pandemic was information technology. Thus, School16 came into existence.
School16
The security of these tech-industry positions made them prime targets for workers seeking change. School16 co-founders and university professors Sergei Revzin and Vadim Revzin share a mission to make these stable, lucrative tech jobs accessible to a broad group of people – especially those who don't have backgrounds in computer science or technology.
"You don't need years of experience or a specific degree to land a job in tech," Sergei explained. "Most people looking for a career change need to spend more time understanding the tech job landscape. This is knowing how to position their previous experience to be relevant for tech employers, rather than spending years pursuing an advanced degree. "
Tech Jobs Call for Different Skills
People seeking to shift into tech positions often believe they need to study for years to build coding skills or high-level technical understanding. However, the tech industry is currently suffering from a large talent gap, and according to Sergei, some tech jobs call for different skills.
"There's a misconception that you need to be technical or know how to code to get a job in tech. Around 50% of tech jobs don't require any technical skills, "he said.
As the School16 website explains, "When it comes to high-income technology careers specifically, a well-rounded foundation and understanding of how business teams function are critical to career advancement, and School16 is building a new model of education to address this new reality . "
Online Tech Education
At School16, students acquire the knowledge they need to land jobs in the technology industry in just eight weeks. The online courses approach tech education from a functional perspective. They dive into the four core business roles in tech – marketing, sales, operations, and product management. These desirable jobs are typically well paying, and they allow upward mobility. These are the two things that many who left or lost jobs amid the upheaval of the pandemic look for. Students learn directly from leaders at some of the world's fastest-growing tech start-ups.
Changing Careers
Traditionally, one of the primary barriers to changing careers, even if one has a strong desire and the nerve to try something new, is the high price of education. Conventional colleges and universities cost tens of thousands of dollars in tuition. Furthermore, few adults who want to complete career pivots have the time to press pause on their lives and spend years in a classroom learning new skills.
"With the rising cost of higher education, people are looking for faster pathways into lucrative careers, with tech jobs seeing some of the most growth," Sergei said. "Today there are better ways to get the relevant experience needed to break into these roles. In addition, they don't require tens of thousands of dollars of debt before seeing any results. "
School16 offers an affordable approach to tech education that only lasts eight weeks and costs an affordable $ 3,500, with flexible payment plans and need-based scholarships for those that require them. The program successfully placed 85 percent of graduates in tech roles within 6 months of completing the courses.
Final Note
Changing careers is a daunting undertaking. School16 trains people to fill the tech industry's talent gap while changing their career trajectories for the better. Guiding workers into well-paying non-coding tech careers, School16 innovated adult education that meets the post-pandemic moment.
The post No Tech Experience? School16 Opens the Door to High-Paying Tech Jobs appeared first on Home Business Magazine.