Read Time:
5 Minute, 41 Second
Home Business Magazine Online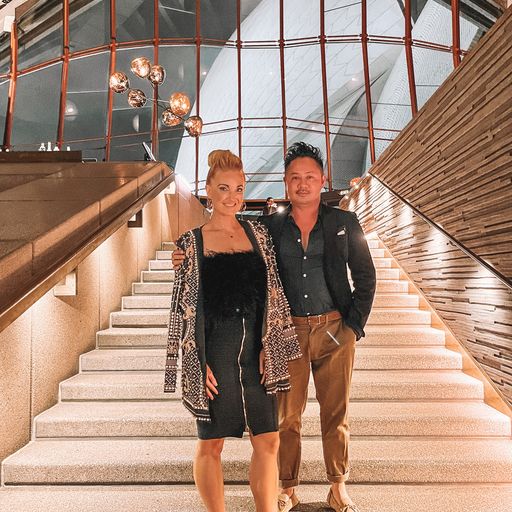 In today's economic landscape, where a premium is placed on technical skills, financial literacy often appears marginalized as a non-essential subject. While technical knowledge is valuable, it does not equip young people with essential skills for financial security. Recognizing this, Andre Cheah and Claire McPherson, a Sydney-based husband-wife team and serial entrepreneurs, developed the J Wealth Academy (JWA).
JWA is an exciting package of e-learning courses. They teach young adults and teens about prudent financial management and the best investment practices for long-term financial stability.
A Brief Overview of Andre's and Claire's Careers
Andre began his entrepreneurial career in the real estate development and investment industry in 1990. He also oversees the family's investment portfolio. This includes real estate and the stock market.
Andre and Claire founded CPM Online Marketing in August 2015. It is a social media marketing company focused on the hospitality industry that assists cafes, restaurants, and bars with marketing their establishments. The J Wealth Academy (JWA) launched after Andre and his wife Claire identified a need for financial management education for young adults.
Claire also runs a fashion agency. According to Claire, her carnival background aided her in developing entrepreneurial instincts as a young teen. She learned to work as soon as she stood up and counted money!
Andre's and Claire's Inspiration to Start J Wealth Academy (JWA)
Andre and Claire chose not to have kids of their own. Instead, they chose to leave a legacy of financial guidance and assistance to the many exceptional teens and young adults out there. The couple believes JWA carries out their life's mission on a much larger scale.
The world is an ever-evolving and challenging place, and it revolves around money. However, schools do not teach the critical skill of money management. As the pandemic hit, it wreaked havoc on every industry and corner of the world. In times of uncertainty, Andre and Claire felt compelled to impart the essential knowledge of money skills and financial literacy. Today's youth sorely lack this knowledge. Andre says, "The best time to learn about personal finances is when you are young and have time in your future to make a difference."
Andre participated in Robert Kiyosaki's small group training sessions prior to the publication of "Rich Dad Poor Dad." The skills he acquired inspired him to pursue a career as an entrepreneur and always strive for a life of freedom and choice.
Claire grew up in a traveling carnival background. She desired the same freedom as a child. She wanted the freedom of travel and choice as an adult but with the ability to translate it to modern online businesses. The couple now extends that freedom to a new generation of young people confronted with similar choices globally.
"We are both dedicated and serial entrepreneurs. Freedom is the primary mission of our own lives and what we want to impart to our students through these courses, " says Andre.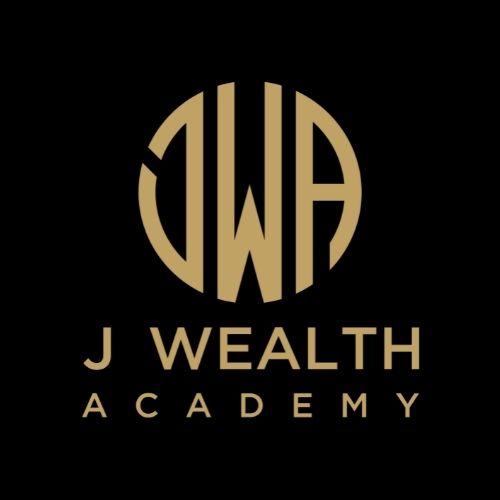 About J Wealth Academy
J Wealth Academy offers e-learning courses about money, investing, and personal finance for teens and young adults worldwide! Its mission is to deliver vital information about money management and financial literacy to people when they are young, planning, and excelling. Entertaining videos deliver this information in interactive, fun, and engaging ways for a younger audience.
There are three comprehensive courses that lay out the key principles and strategies in an approachable and digestible manner. These courses assist young people in developing all of the essential money and wealth-building skills for their futures.
How Andre and Claire Promote Their JWA Brand
Andre and Claire promote their JWA brand primarily through online and digital channels. These include social media marketing, influencer marketing, and affiliate marketing.
The Primary Targets of J Wealth Academy Courses
The courses primarily gear toward late teens and young adults between the ages of 16 and 30 desiring to begin their financial journeys. However, the couple asserts that both older and younger students benefit significantly from the content. According to Andre and Claire, "Many older students took our courses and gained a lot of knowledge they wish they had when they were younger. Students as young as nine years old understand the concepts, too. "
Andre's and Claire's Biggest Business Achievements
According to the couple, their greatest accomplishment is their social media marketing company, CPM. They built it from the ground up, bootstrapped it without any debt, and ran it from their dining table for six years before getting an office. CPM Online Marketing is now a self-sustaining company run by a great team. This allows the couple to navigate the world and work on other projects such as JWA. Andre and Clair also built a substantial passive income portfolio of investment properties – their next biggest achievements.
Advantages of Working from Home
According to the couple, the primary advantage of working from home is being fully involved and absorbed in their business environment. They add that when establishing their social media company, CPM, it was great to keep a tight rein on things in their own home. It required longer hours better spent at home.
Andre says that this new company enabled him to complete a significant amount of creative work for the J Wealth Academy course creation in the middle of the night. This was possible, courtesy of his home office setup. Apart from cost-saving, working from home also saves them time with commuting and travel.
"Now that the world is reopening, we envision ourselves running our business interests while traveling and living in all our bucket list spots around the world. We only have an office to meet with staff. Mostly, we work from home or on the road, which gives us more flexibility, " says Andre.
The Couple's Outlook for the Future
The couple envisions that its social media marketing company, CPM, continues to operate normally with a few employees taking on new roles as partners. They also envision dedicating more of their free time to develop more comprehensive content for JWA.
Specialty video learning courses on each major asset class, including real estate, stocks, and crypto, are on the horizon – also courses on entrepreneurship, taxation, and digital marketing. Their students can specialize in these areas after completing the fundamental courses.
They also want J Wealth Academy to incorporate a gaming component, in which students learn and practice their skills in a real gaming environment. In the next three years, the entrepreneurial duo sees themselves based in several parts of the world each year and ultimately expanding the J Wealth Academy brand to each continent.
The post J Wealth Academy Brings an Interactive E-learning Course for Young Adults and Teens on Financial Literacy appeared first on Home Business Magazine.