Read Time:
6 Minute, 13 Second
Home Business Magazine Online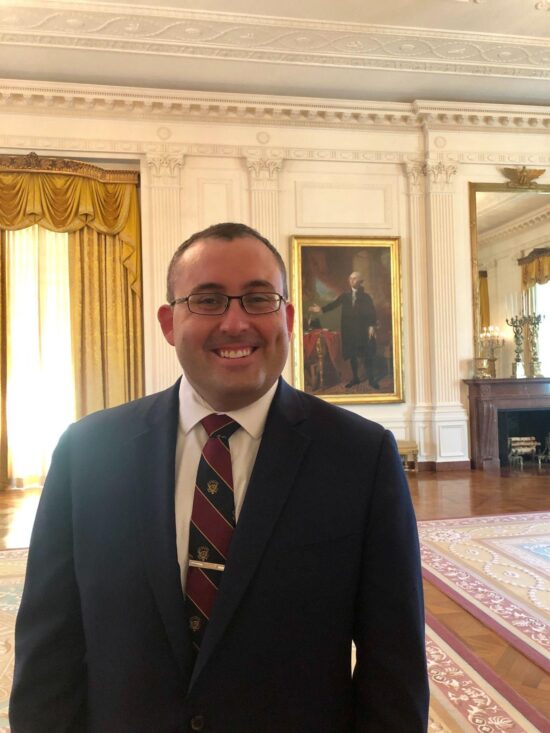 By Josh Wilson
No one wants to think that he / she will ever encounter a crisis within his / her business when crafting the plan for his / her startup. However, statistics show that between 2014 and 2019, 69% of business leaders experienced at least one corporate crisis, with many experiencing more than one within that time. With the heightened scrutiny and tense situations brought on by the COVID-19 pandemic and subsequent mandates and shutdown orders, this number is only sure to rise. Throughout the past two years, it seems like we were constantly reading about a business experience one manner of crisis or another.
A crisis communication plan is integral to any overall business strategy, and crafting such a plan takes a team effort to accomplish successfully. The following are seven ways to craft a successful crisis communication plan:
1. Identify Potential Crisis and Outline Goals
Startup leadership may be asking themselves, "What exactly is considered a crisis?" The answers can include:
– Product recalls;
– An accusation of misconduct by an employee; and
– Environmental issues (think oil spills or pollution).
A crisis is typically unexpected and happens suddenly.
Any solid crisis communication plan needs to start with a written outline of the goals of the plan. Goals may include:
– Providing accurate and time-sensitive responses and information;
– Safeguarding assets or the business structure; and
– Maintaining a positive image or reputation.
2. Build a Strong Crisis Communication Team and Consider Stakeholders
Considering one's team should be one of the first steps in creating a crisis communication plan. Leaders should consider which employees would best contribute to a crisis team. When a startup is truly in its infancy, it may be challenging to construct a full-fledged crisis team. Everything is new, and it may not be initially clear who would be best suited to effectively handle a crisis. Good leaders know how to draw the best out of people. Leaders should dig deep to find people on their team who are well equipped to bring the organization through a crisis.
The team members should fully understand the goals of the crisis communication plan. The team should include people with expertise in public relations, social media, administration, and operations. It is also very important to have a legal counsel consult with a crisis team. For early startups, daily access to a lawyer might not be an option, but it is important to have one waiting in the wings. Lawyers are expensive but worth every penny to keep a crisis from leading to a costly lawsuit.
There should be a clear team leader, and the chain of command should be evident to everyone involved with the strategy. Stakeholders need to be clearly identified. Stakeholders can be internal and external and include employees, board members, customers, suppliers, and vendors, among others. Basically, anyone who stands to be affected by a crisis is a stakeholder.
3. Identify Potential Crisis Situations
It is a well-known platitude that if you "fail to plan, you are planning to fail." Once a crisis communication team is formed and put into place, it should create potential crisis situation mock-ups and map out the organization's response. Every step in the strategy should be outlined, and everyone affiliated with the business should know the plan, even if he / she is not on the crisis communication team.
Examples of potential crisis situations include:
– Natural disasters;
– Workplace accidents or violence;
– Accusations of harassment; and
– Problems with products.
Proactive behavior can only prove to help a startup when a crisis occurs. A business cannot possibly plan on every possible crisis that could ever occur, but it can brainstorm with a well-formed crisis communications team and be as prepared as possible. Many leaders find that these planning sessions are also fantastic for team building.
4. Create Lists and Fact Sheets
An excellent crisis plan should contain lists and fact sheets. Fact sheets should include all facts pertaining to a particular crisis. This lays out everything that is known and proven about the crisis at hand so it is easily accessible and referenced by the team and, if necessary, selected stakeholders. Fact lists can also easily include referenced information about the company, the company's mission statement, employee information, and product / service information. When a crisis hits, stress can cause confusion. Having set lists and fact sheets at hand will help keep the crisis communication approach organized.
5. Create Clear Guidelines and a Hierarchy
Clear guidelines should outline a crisis communication plan's who, what, when, where, and why. Guidelines can include:
– Who is allowed to speak with the press;
– What is allowed to be said; and
– What publications your business is going to speak with.
A set written hierarchy needs to be established. The hierarchy needs to include leaders at the top, followed by team managers, followed by often a base of laterally positioned HR experts, media specialists, IT specialists, and the legal team. The bottom of the hierarchy, especially within large organizations, can be managers at other sites or offices. Each site may have its own hierarchy.
Controlling the message is vital in a crisis. Messages from the company should include identifying the crisis, a timeline for future plans or changes, and not ignoring anyone hurt by the crisis situation – whether internally or within the customer base. Showing empathy during a crisis is key. Everyone in an organization needs to understand what the message is, who is communicating that message, and what is the communication method being used?
6. Risk Management
A crisis is sometimes unavoidable. A solid crisis communication plan should also identify possible risks involved with carrying out the plan. Yes, no backlash is preferred, but probably not realistic. Preparing for any crisis-related backlash, bad press, or social media fallout is better than being caught off-guard and vulnerable. The crisis management team should discuss possible outcomes of different strategies, analyzing each strategy's risk. A risk management expert should be part of any crisis communication team.
In any crisis, a business's customer base is bound to be affected. Risk management needs to include the risks related to customers or clients. Much like when you start a business, you need to analyze your target market and who your message is "for" when you create a crisis management plan. Who is affected by the crisis? What do they need to hear from you, and where will they get that message?
7. Commit to Regular Updates and Revisions
As a startup scales, it should regularly revisit its crisis communication plan. Any plan should be up-to-date and ready for any new crises that could emerge. For example, it is not likely that many startups that began in 2018 or 2019 had a "pandemic" on their potential crisis lists. Once it became evident that COVID-19 was a real issue with global implications, many crisis communication plans should have been updated to include plans for pandemic responses.
Startups have a lot to consider as they grow their businesses. A crisis can hit at any time, so crafting a comprehensive crisis communication plan should happen early on in a startup's inception. If a startup focuses on building a solid crisis communication team and proactively prepares, it can feel secure in its readiness for whatever may occur.
The post How to Craft a Crisis Communication Plan for Startups: Seven Steps to a Solid Plan appeared first on Home Business Magazine.