Read Time:
5 Minute, 13 Second
Home Business Magazine Online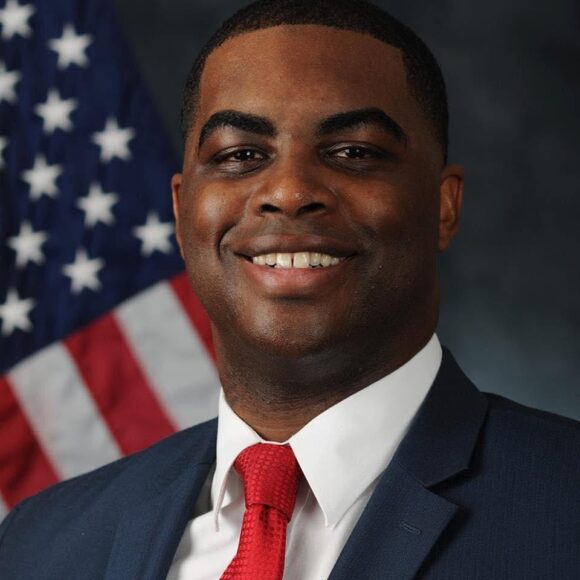 Chas Sampson established Seven Principles to ensure veterans have someone in their corner. The company's mission is to put more money in veterans' pockets each month by strategically finding increases in their VA claims. As a former Iraq veteran, he relates to veterans on a personal level.
"I listen to veterans and understand exactly where they are coming from," says Sampson. "Even if I've never met them, we have an instant connection. If they call me, I will run to them no matter where they are in the world. We have that close of a bond. "
However, Sampson's expertise in this area runs even deeper than being a veteran himself. He also served as a federal decision officer / VA Rater at the Department of Veteran Affairs. In this capacity, he decided what benefits applicants would receive.
As a VA Rater, he noticed a disconnect between what veterans understood about their benefits and what the VA actually provided. An idea began to take shape in his mind. He began to envision a role that would better serve veterans than his position at the Pentagon ever could.
Seven Principles Founded to Serve Veterans
"I started Seven Principles to support veterans as someone who also struggled with the VA claims process in the past," Sampson explains. "With my experience working within the government at the US Department of Veterans Affairs (VA), I can also offer veterans technical expertise on how the VA will approach their case."
As a VA Rater, Sampson's duties included examining veterans' medical records, disability benefits questionnaires, and military service records to determine their benefits. At Seven Principles, this experience enables him and his team to build ironclad applications that result not just in approval from the VA, but also in a lifetime of higher benefits.
Sampson modeled his company after the Army's seven core values. As an Army veteran, he felt a distinct responsibility to uphold every part of that code in his new venture. "From day one, the Army instills seven values ​​into every recruit," Sampson remarks. "Loyalty, duty, respect, selfless service, honor, integrity, and personal courage describe what the character of an Army soldier is all about. Those are the principles guiding how we take care of every veteran who comes to our firm. They guide the decisions we make every day. "
Seven Principles Gets Results for Veterans
It is not unusual for veterans to be astounded by the fast results received when working with Seven Principles. Some veterans who have been trying to process claims for up to 20 years have their answers in less than 30 days.
"It's not due to any special sauce or leverage we have with the government," Sampson commented. "We get results because we understand how the process works. We know it because we have lived it. "
Sampson is a natural competitor. Getting results for the veterans who come to his door is the motivation that drives him every day. "If I touch that case, it's going to be a win every time," he guarantees. "I speak both languages. I understand both the vets and the federal government. I'm able to put the two together. "
Other groups mediate between veterans and the federal government, but Sampson's Seven Principles has a distinct advantage.
"The main difference between Seven Principles and other companies is that we are former federal officials or VA Raters," he explains. "That background is extremely rare. Using our services is similar to having someone inside the federal government complete your case for you. "
Due to this expertise, Seven Principles has an impressive 98.2% success rate for their clients.
Seven Principles Remains True to Its Mission
Sampson started the Seven Principles Group on his own in 2015, but the company has expanded.
"Everyone I've brought in has grown to love our work," he says. "Knowing I have men and women in the firm that love this work and are willing to put hours every day into it keeps me going. We are the experts in what we do. "
Seven Principles allows veterans the opportunities to be heard and understood. When veterans bring their cases to Sampson, they bring them to someone who knows what they are going through and how to get them the results they need.
"When you have been through these issues like I have, you genuinely understand veterans," he says. "At one point, I was frustrated with the process and needed guidance, too. My mission is to provide services to any veteran who feels that same frustration. "
As seen on FOX 26 Houston, WRAL Raleigh, and Hamptons Road Show, Seven Principles CEO Chas Sampson is an Iraq War veteran and the founder of several companies. Monikered after the seven Army values ​​(Loyalty, Duty, Respect, Selfless Service, Honor, Integrity, and Personal Courage), Seven Principles empowers veterans transitioning out of the military by assisting with the VA claims process, appeal cases, entrepreneurship, and more.
Before finding Seven Principles, Chas served as a Decision Officer / VA Rater at the United States Department of Veteran Affairs. He then went on to serve at the Pentagon as an Employee and Labor Relations executive at the United States Department of Defense in Washington, DC This experience inspired him to advocate for his fellow veterans and prepare them to reenter society with maximized VA benefits and a career plan. As a decision officer, he had denied numerous applications due to minor mistakes that could have been avoided if the applicant had benefited from an expert's guidance.
Chas served in the United States Army from 2006-2011. Following the Army, he received an Associate of Arts in Business / Managerial Economics from Pierce College of Fort Steilacoom, a Bachelor of Science in Business Psychology from Washington State University Pullman, and a Master of Science in Organizational Leadership and Human Resources from Argosy University Washington , DC After graduating, he worked with members of Congress to promote initiatives for Veterans for Smart Power. Finally, he currently serves as board chairman for the Partnership for Children of Cumberland County, a 502 (c) (3) nonprofit that works to improve early childhood education, health, and family support.
The post How CEO Chas Sampson Founded Seven Principles appeared first on Home Business Magazine.