Read Time:
25 Minute, 31 Second
Home Business Magazine Online
2022 is here and entrepreneurs everywhere are looking forward to Valentine's Day to celebrate loved ones. As Valentine's Day approaches, it is time to decide what gifts should be given to those we love that will make them feel loved and appreciated. Instead of the regular candy and flowers, how about one of these gifts, which will be suitable for co-workers and suppliers of your business as well? Take a look through Home Business Magazine's Valentine's Day Gift Guide 2022 PART 2 OF 2 for a top-notch list of wonderful unique Valentine's Day Gifts for loved ones this Valentine's Day. (Also check out Home Business Magazine's Valentine's Day Gift Guide 2022 PART 1 OF 2)
Office Supplies
Valentine's Day Gift: X-Chair Ergonomic Office Chair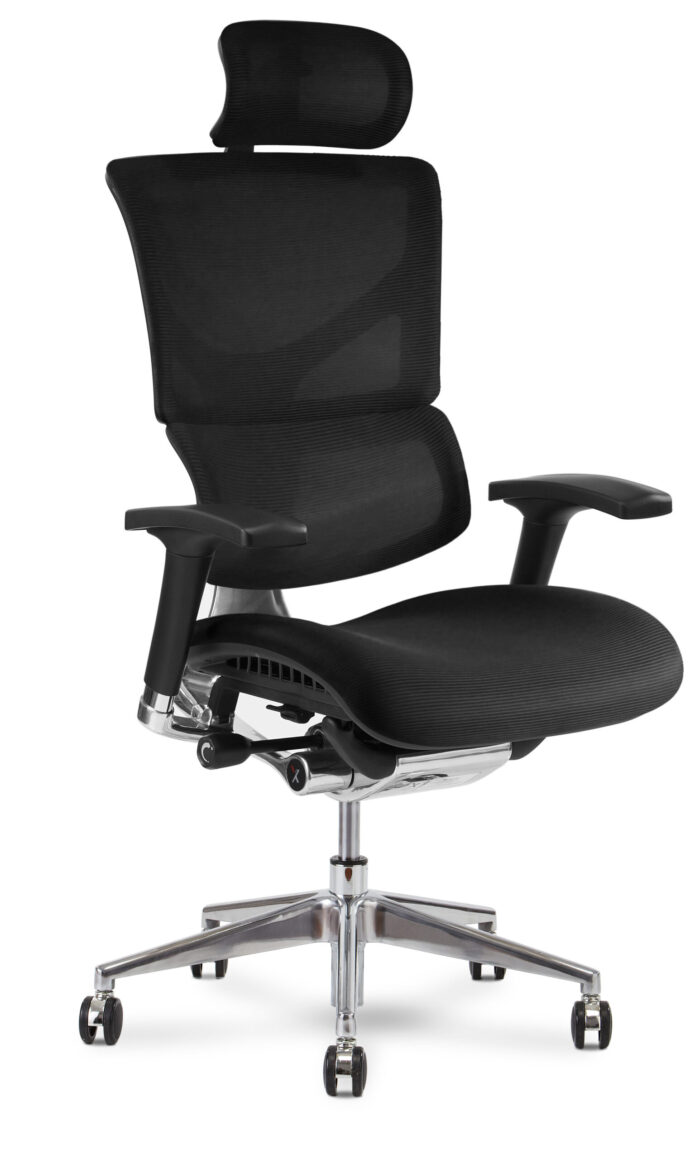 Give that special someone the gift of comfort with X-Chair: a high-end, ergonomic office chair. It enables users to both look good and be more productive, advancing the function of office seating. X-Chair molds to the shape of the user's body, 10 comfort design adjustments make this glove-like fit possible — a seat with adjustable height and depth, a height-adjustable backrest, a headrest with adjustable height and angle, 4-dimensional armrests (with adjustable height, width, depth and angle), adjustable tilt tension and a tilt lock. Yet, the X-Chair's greatest ergonomic feat is one that needs no adjusting. The proprietary Dynamic Variable Lumbar (DVL) Support adjusts itself to the user's shape in order to provide perfect lumbar support from the moment they hit the seat. The X-Chair effortlessly combines style and comfort with bold curves and elegant design. It comes in several models tailored for each individual's specific need. Most models have several color options to create a customized look for any workspace, the polished aluminum accents create a striking chair that is promised to look great in any at-home office. Find it on the X-Chair website.
Valentine's Day Gift:

Hamilton Beach FlexBrew® Trio Coffee Maker
The Hamilton Beach FlexBrew® Trio Coffee Maker is the perfect gift for the special entrepreneurs in your life. Whether you want a single cup of coffee before checking your morning emails or are expecting multiple visitors for an important work meeting, the coffee maker brews two ways. Enjoy the customization by choosing between coffee grounds or pods. The carafe side boasts easy to use programming that can have your coffee ready right when you wake up. After brewing, the coffee will stay warm for two hours so you can stay alert all morning. Find it on Amazon.
Valentine's Day Gift: C

loudberries Jigsaw Puzzles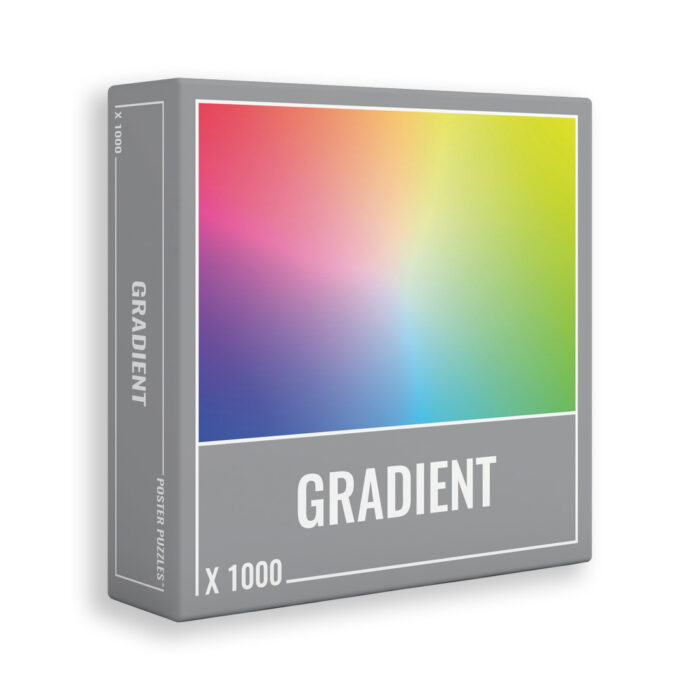 Cloudberries is a UK-based company that creates beautiful, design-led jigsaw puzzles for adults. They have stunning eco-friendly jigsaw puzzles that are the perfect gift for Valentine's Day. They're not just great for wall decor, but are great for spending time with friends too! Jigsaw puzzles are all the craze these days since people are looking for fun and relaxing things to do. These puzzles are gifts that encourage quality time with loved ones! On top of that, they also plant a tree for every puzzle they sell (and we've planted 100,000+ to date!). Cloudberries values quality and sustainability to give only the best products for our customers. Shop their 500, 1000, and 2000-piece puzzles on the Cloudberries website.
Valentine's Day Gift:

CMY Cubes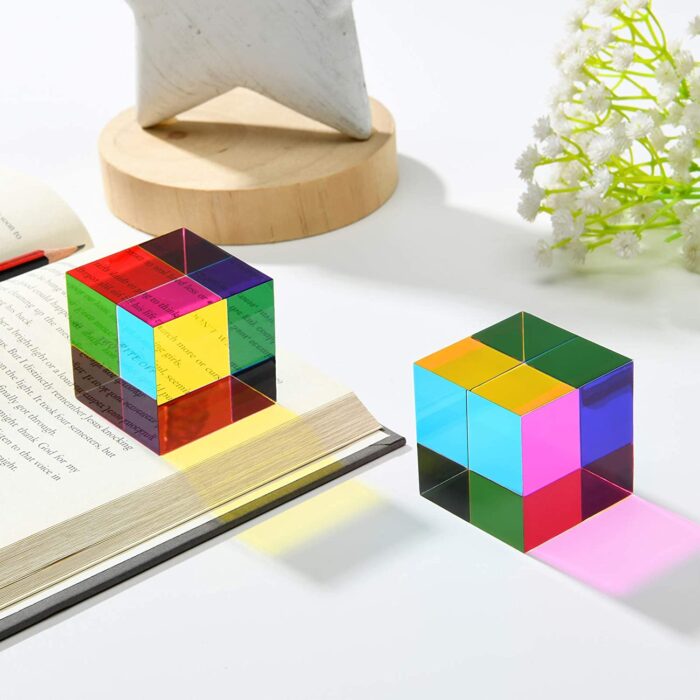 CMY Cubes is a magical cube that appears to create an ever-changing spectrum of color, providing you with endless enjoyment. Each face of the translucent cube is coated in electromagnetically subtractive materials which at first, appear as cyan, magenta, or yellow. Twisting and turning the geometry creates new combinations, resulting in the appearance of new colors. Find it now on the CMY Cubes website.
Valentine's Day Gift:

Google Nest Doorbell and Wasserstein Horizontal Mount Bundle
Give your significant other the gift of security with the Google Nest Doorbell. The Google Nest Doorbell can tell the difference between people, packages, animals, and vehicles. The alerts help you know what's relevant to you. And with Nest Aware, you'll get notified when a familiar face is at the door. Nest Doorbell is designed with a vertical field of view. A 3:4 ratio means you can see people from head to toe, and packages left on the ground. HDR helps with bright, high-contrast light at all times, and night vision gives you a clear image of what matters, even in low light and darkness. The Wasserstein Horizontal Adjustable Mount can be horizontally adjusted from 35° to 55° to achieve your desired viewing angle, improving the viewing angles of your Nest Doorbell. The mount is made of rugged materials which can withstand harsh weather conditions compared to other mounts. Designed and manufactured by Google's leading accessory partner, the Wasserstein Horizontal Adjustable Mount has passed the Made for Google certification to ensure compatibility with Google Nest Devices. Buy the Google Nest and Horizontal Adjustable Mount bundle on the Wasserstein website.
Valentine's Day Gift:

Best Self Journal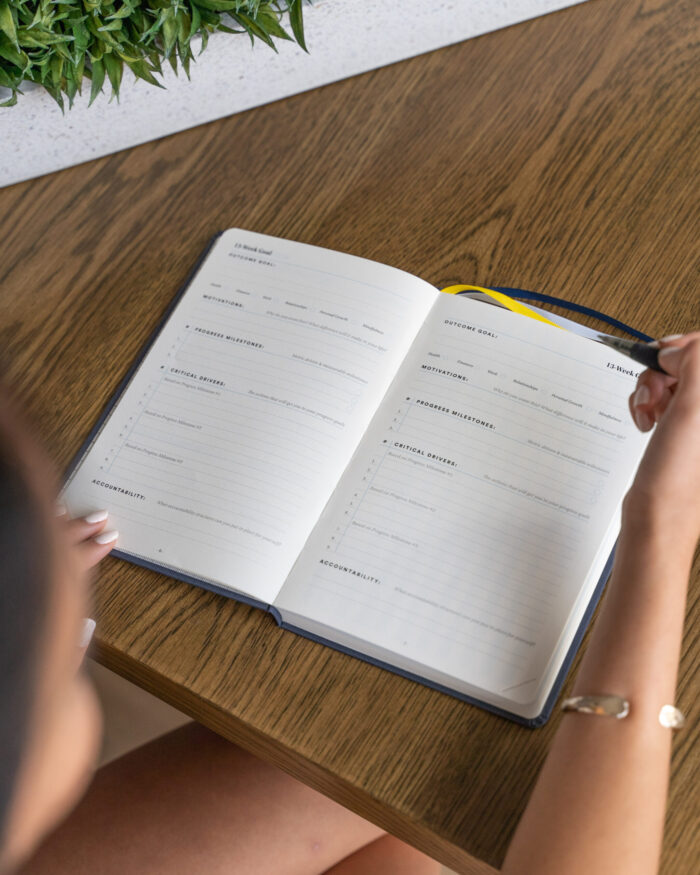 The Best Self Journal is the perfect gift for that special hardworking person in your life that needs to take a moment to breathe, reflect, and check in on themself. This is a 13-week guided planner created to encourage you to focus on what matters most and how to achieve those goals, whether that's in your career, your family, your health, or a mix of it all. A study from the The Journal of Medical Internet Research found that journaling was "associated with less depressive symptoms and anxiety after 1 month and greater resilience after the first and second month, relative to usual care." With a strong focus on positive psychology, organization, and prioritization, this journal creates your personal roadmap to success and a better you in just 13 weeks. Find it on the Best Self website or Amazon.
Valentine's Day Gift:

VIDBOX VHS Video Converter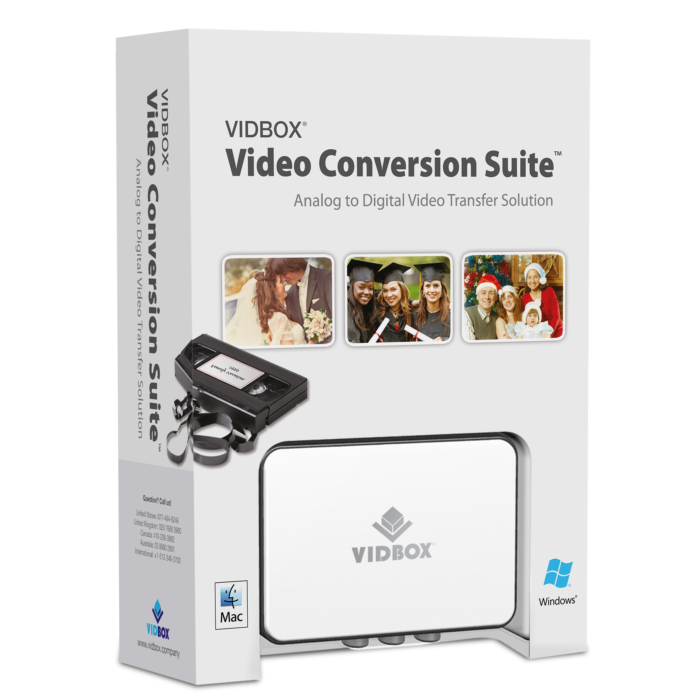 Moms, Father and Grandfathers have chased us around with a video camera our whole life at home, on vacations, and for special events. Many of these are locked away in old VHS, VHS-C and Beta tapes. Save the precious memories from your own childhood, elder relatives, and your children as they grow. Save and share them before they are lost to time and technology. Get organized before it's too late! VIDBOX Video Conversion and Audio Conversion products enable you to transfer your old VHS, VHS-C, Beta and other analog format Video, as well as cassette and Phonograph records, to DVD and digital formats. Save space, organize your collections and, most importantly, save Your Precious Memories! Convert and save videos on your PC or MAC. Plus, you will save money by doing it yourself! Find it now on the VIDBOX website.
Valentine's Day Gift:

Benjilock Fingerprint Door Lock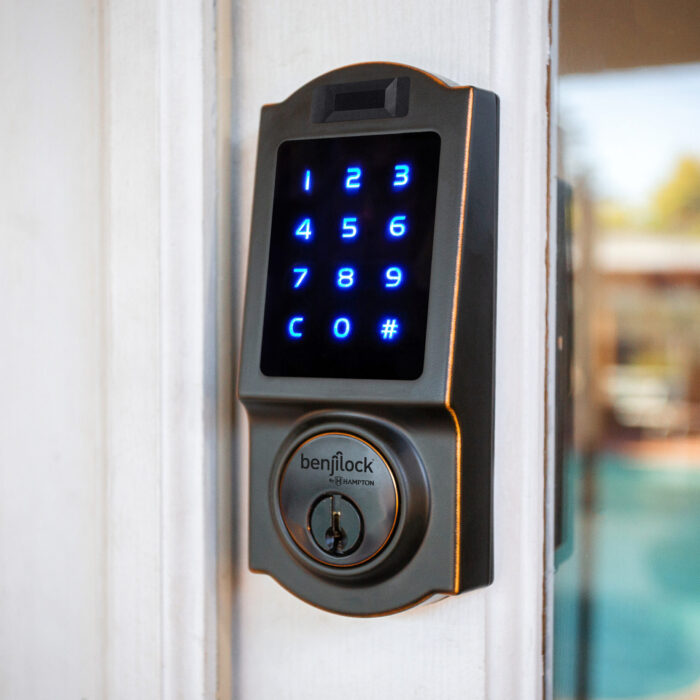 The all-new BenjiLock Fingerprint Door Lock is the perfect addition to a family's home! The deadbolt is a hybrid, just like the padlock, but with another twist. You're able to unlock in three ways. With your fingerprint, your personalized code or with a set of traditional keys, either route you take, you can enter your home with the convenience of ease, including an illuminated capacitive touchscreen and state of the art fingerprint technology. With a unique and sleek design, BenjiLock features a Grade 2 certified security rating to offer a wide variety of residential and commercial applications. On another note, the BenjiLock Fingerprint Door Lock is very easy to install, program and use, and in partnership with Duracell, it operates on four AA included batteries. Your finger is now becoming the key to your home. Just with a touch, you're able to unlock! Find it on the Benjilock website, Walmart, and Amazon.
Valentine's Day Gift:

Brondell Swash Ecoseat S101 Bidet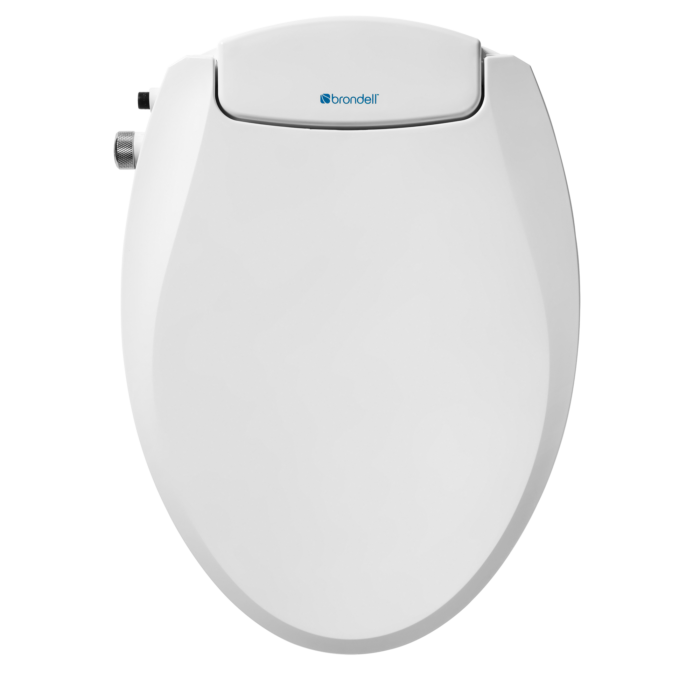 The Brondell Swash Ecoseat S101 Bidet is the #1 best-selling bidet on Amazon. This is an easy-to-install bidet that is non-electric and powered by water pressure. It is made of high-quality materials and can be installed just like a regular toilet seat, without the need for tools. The bidet seat features an ergonomic design with a slow-closing lid — no more loud crash! You will also save money over time with less toilet paper used. The Swash Ecoseat S101 Bidet is the #1 best seller on Amazon.
Valentine's Day Gift:

Brondell SimpleSpa Dual Nozzle Bidet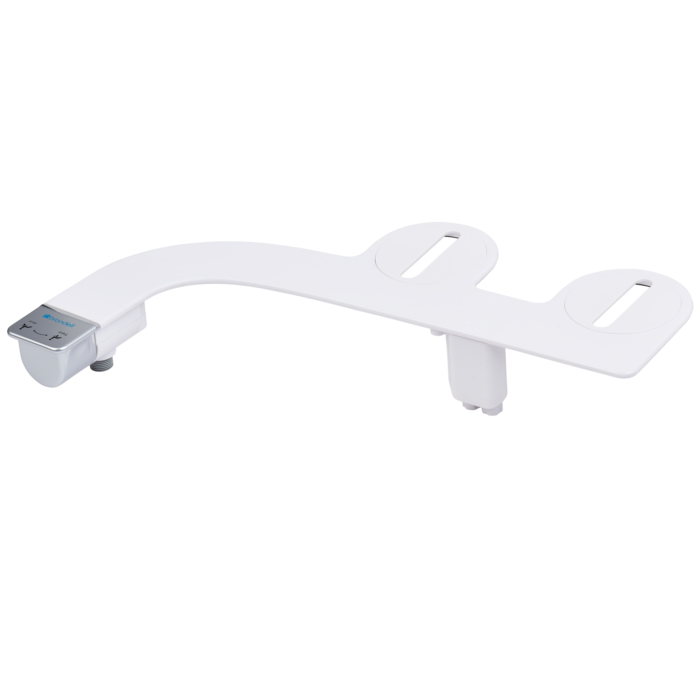 Simple. Secure. Clean. At just 0.2 inches, the Brondell SimpleSpa Dual Nozzle is one of the thinnest bidet attachments on the market. With a thin profile and the precision of a dual nozzle bidet attachment, enjoy a more complete wash without raising your toilet seat! Find it on the Brondell website.
Valentine's Day Gift:

GBC AutoFeed+ Home Shredder 60X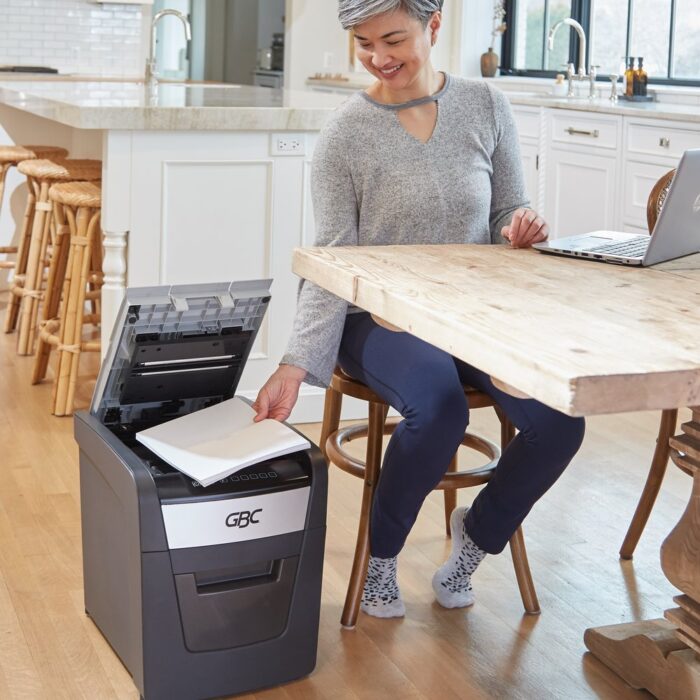 The GBC AutoFeed+ Home Shredder 60X shreds sensitive information with ease. Its compact size fits perfectly in any home office or workspace for an easy way to shred confidential documents. With a run time of up to 10 minutes, it can automatically shred up to 60 sheets at a time, even shredding through staples and paperclips! Its whisper shred technology is very quiet, minimizing distractions in the office. This model automatically reverses paper if it is causing a jam, with an indicator light that alerts you when the machine is reversing. Its large 5.25 gallon bin provides a large shred capacity for all the shredding needs of your business. Find it on the GBC website.
Valentine's Day Gift:

TruSens Z-2000 Air Purifier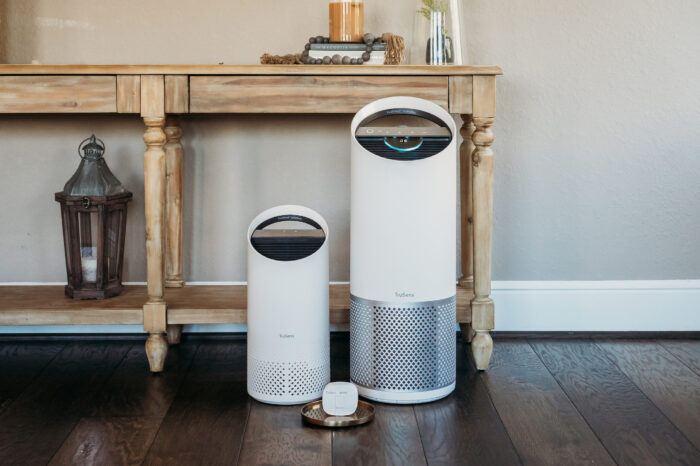 What sets TruSens Z-2000 Air Purifier apart from the competition? Their DuPont

360 degree filtration system captures dust, mold, ash, pollen, and pet dander particles as small as 0.3 microns. Once the bacterias, viruses, and other germs are detained, the UV-C sterilization system destroys them on the spot and the PureDirect technology pushes filtered air in two directions. TruSens is also the only air purifier that uses a SensorPod to measure pollutants in the room in "real time", adjusting the filtration power as needed. Placed across the room, the SensorPod communicates with the TruSens unit to assure clear air for the entire room, not just near the purifier. The Z-2000 is ideal for medium-sized spaces, producing a full-room air change up to 668 sq ft per hour or 334 sq ft every 30 minutes. Buy this air purifier now on the Trusens website.
Kitchen Supplies
Valentine's Day Gift:

Art and Cook Single-Serve Coffee Maker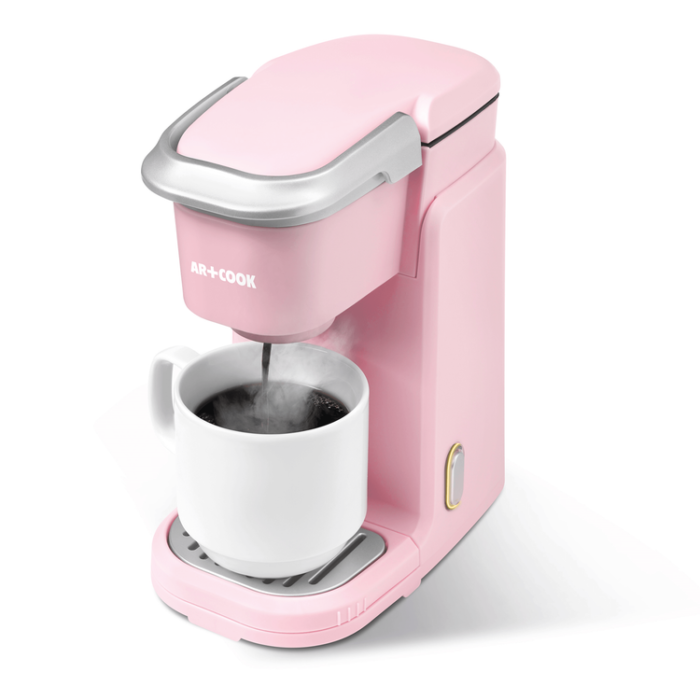 Quickly brew a 10-oz cup of coffee with the Art and Cook Single-Serve Coffee Maker that makes the perfect gift for your partner who can't live without their morning cup of joe! Compatible with K-Cups or your own favorite blend, it features a convenient one-touch control system and auto shut-off after brewing is finished. It is available on the Art and Cook website.
Valentine's Day Gift:

Hurom HP Slow Juicer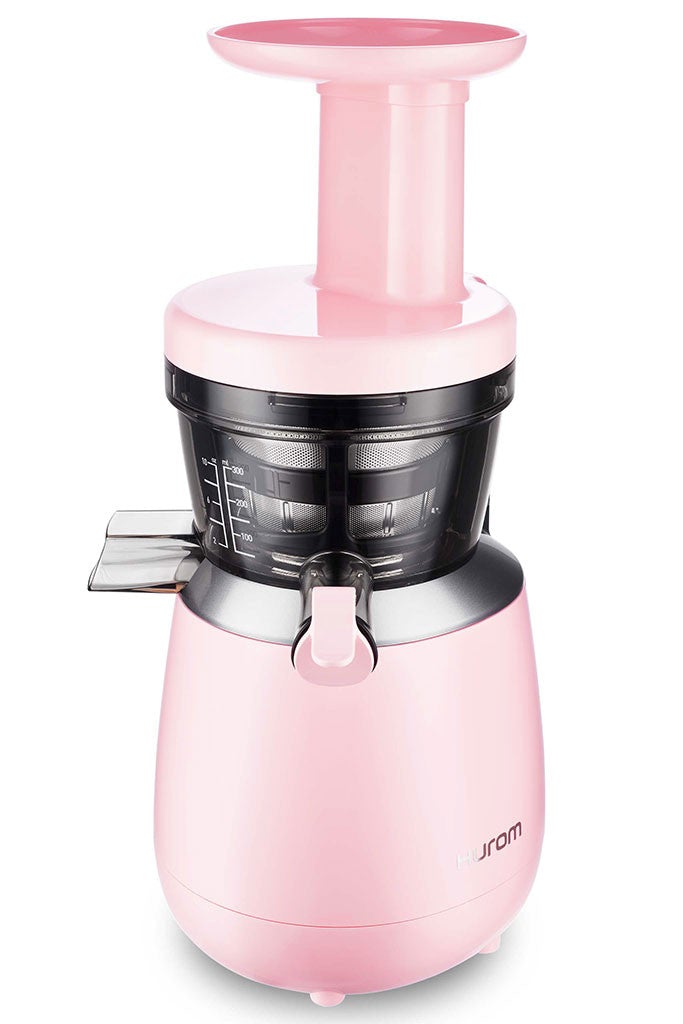 Shelled in a retro-chic casing, the Hurom HP Slow Juicer has a small footprint that won't take up too much counter space. While it's perfect for all your personal juicing needs, don't be fooled, the juicer can also yield up to ten batches of cold-pressed juice in just a few minutes and create nutritious nut milks, tofu, sorbets, and more. Buy it now on the Hurom website and Amazon.
Valentine's Day Gift:

AeroGarden Hydroponic Countertop Gardening Systems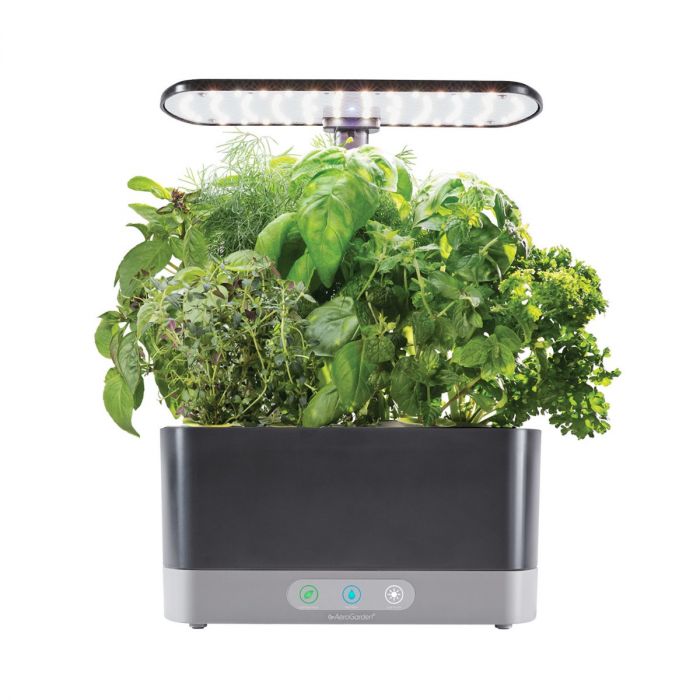 A hands-on entrepreneur who likes to watch things grow would appreciate the gift of an AeroGarden, the smart, hydroponic countertop gardening systems that produce tasty, fresh and healthy vegetables, herbs, microgreens and beautiful florals year round without the need for sun, soil or space. Many models and configurations are available. AeroGarden's new, larger Harvest XL grows up to 6 different herbs, veggies, or flowers at the same time and produces a bounty of produce, perfect for creating cocktails or recipes to share with someone special. Another popular model is The Harvest 360. It is a compact, round shape and super easy control panel makes it a great fit for any home or office. The smart, hydroponic system produces fresh flavors perfect for sharing that are right at your fingertips, no matter what the weather is like outside. Find both models and more on the Aerogarden website.
Valentine's Day Gift:

Zavor LUX LCD Multi-Cooker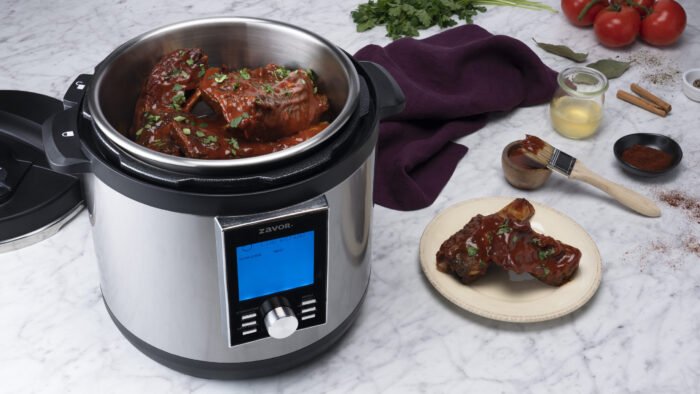 With so many responsibilities as a business owner, sometimes we neglect to take care of ourselves. With a LUX LCD Multi-Cooker, you can still achieve a delicious home cooked meal even if you don't have the time to spend in the kitchen. The LUX LCD functions as a pressure cooker, slow cooker, rice cooker, yogurt maker, steamer, and so much more. Prepare your favorite meals up to 3x faster with the pressure cooking function. Too busy to cook after work? The "Time Delay" feature lets you set the cooker in the morning to begin cooking in time for dinner and the "Keep Warm" feature ensures your food never goes cold after cooking. Clean-up is also a snap with the dishwasher safe removable cooking pot (also available in nonstick!). The Zavor LUX LCD Multi-Cooker is available in stainless steel or black metal, and in 4Qt, 6Qt, and 8Qt sizes, because a busy life shouldn't stop you from taking care of yourself and your health. Find it on the Zavor website.
Valentine's Day Gift:

Lurvs 12-piece Silicone Cooking Utensils Set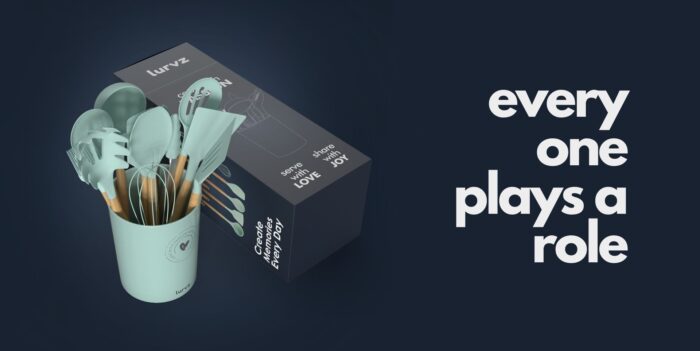 The Lurvs 12-piece Silicone Cooking Utensils Set allows you to follow any recipe to perfection. There are a variety of utensils available to suit your needs. Included in this set is a slotted spoon, spaghetti server, whisk, salad spoon, tongs, solid spoon, turner, soup ladle, slotted turner, oil brush, and a storing barrel. These utensils are BPA-free and made with food-grade silicone, meaning they won't react with food or beverages. They are dishwasher-safe and simple to clean, these utensils are made to last. When stirring dark foods like tomato or chili-based dishes, this cookware set leaves no smells or stains behind. You can cook anything you want and it's perfect for foodies of all kinds! You can find the Lurvs Cooking Set on Amazon.
Valentine's Day Gift:

X-Nrg Life Foldable Spice Rack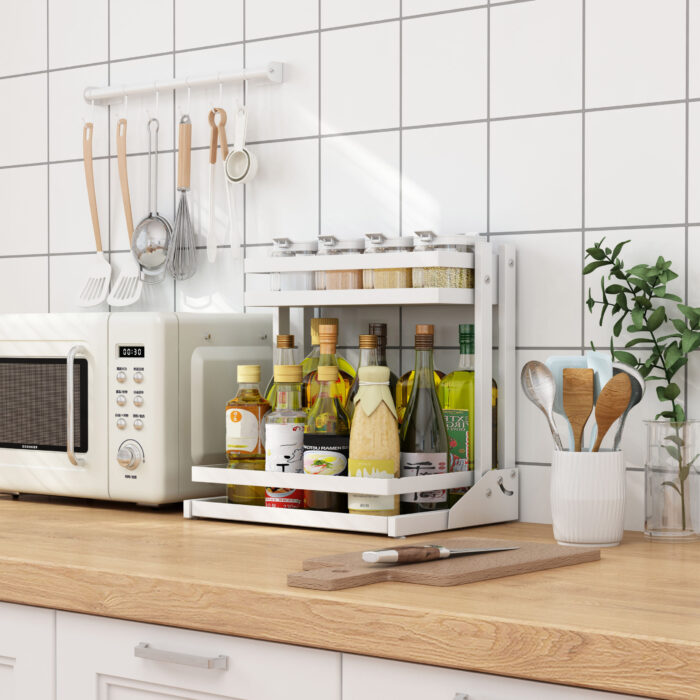 The Foldable Spice Rack by X-Nrg Life is a 2-tier spice rack storage box that provides more storage space for your kitchen. Help your significant other keep all their things neat and clean. It is a practical need for any home. Put it on a corner of your countertop and make full use of the countertop space. The tabletop organizer design of the spice rack makes it easy to clean, and because of its modern appearance, it is a good aesthetic decoration for your kitchen. Shop now on the X-Nrg website.
Valentine's Day Gift:

Volley Tequila Seltzer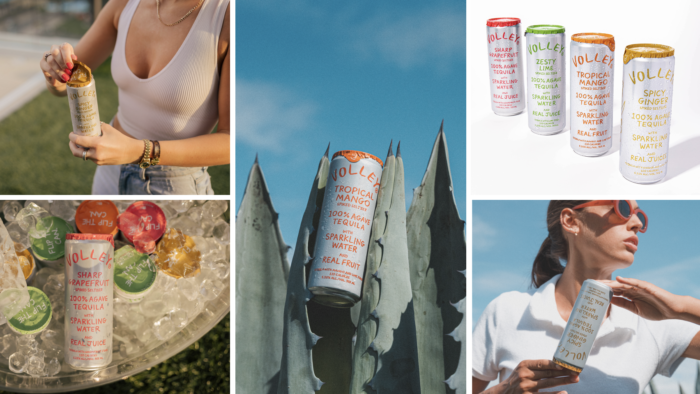 Volley believes you and your significant other should be able to enjoy a flavorful and refreshing tequila seltzer with the confidence that you're putting only the best ingredients in your body. As the first clean tequila seltzer on the market, Volley is changing the game in the name of transparency. The truth? Alcohol companies aren't required to share ingredients or nutritional facts. That means "natural flavors" and "fermented cane sugar" can make the cut without giving you the full story. Volley is made with only three ingredients, 100% agave blanco tequila from the highlands of Jalisco, Mexico, sparkling water, and organic juice. Volley includes zero commonly-used fake sugars, preservatives, "natural" flavorings, essences and corn syrup that hide in the nutrition facts of most other seltzers on the market. Available in four guilt-free flavors: Zesty Lime, Spicy Ginger, Sharp Grapefruit and Tropical Mango, Volley's gluten-free seltzers are best enjoyed chilled in the clean can. Shop these delicious flavors on the Volley website.
Valentine's Day Gift:

Gourmet Deluxe French Cheese Tasting Gift Collection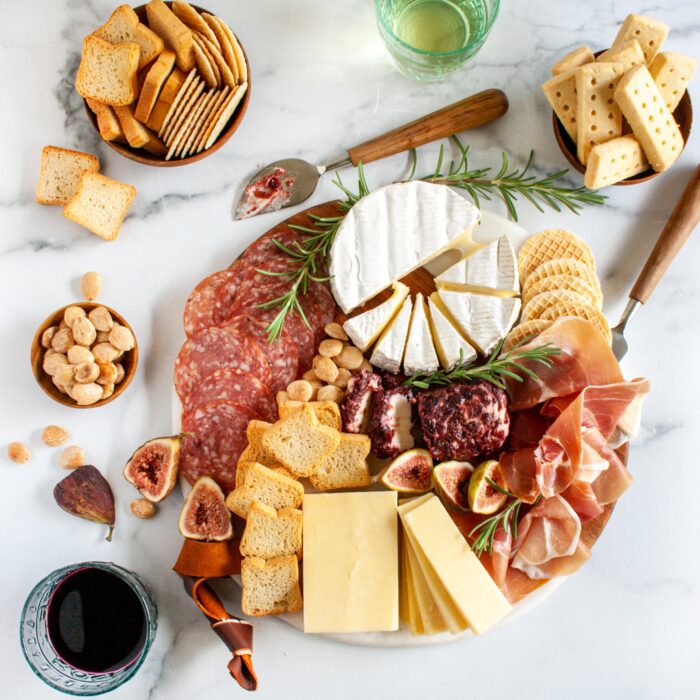 Give that special someone's taste buds an upgrade with the igourmet Deluxe French Cheese Tasting Gift Collection. This transportive gift box packed with the finest cheeses from France will take you on a tasting journey around the finest cheese-making regions of France. Inside you'll find three of the finest French cheese along with next-level accompaniments that'll have your tastebuds packing their bags and ready for their next big trip. Find it on the igormet website.
Fashion and Beauty
Valentine's Day Gift:

Aphrodites Work Bestie Noun-Luxe Heart Necklace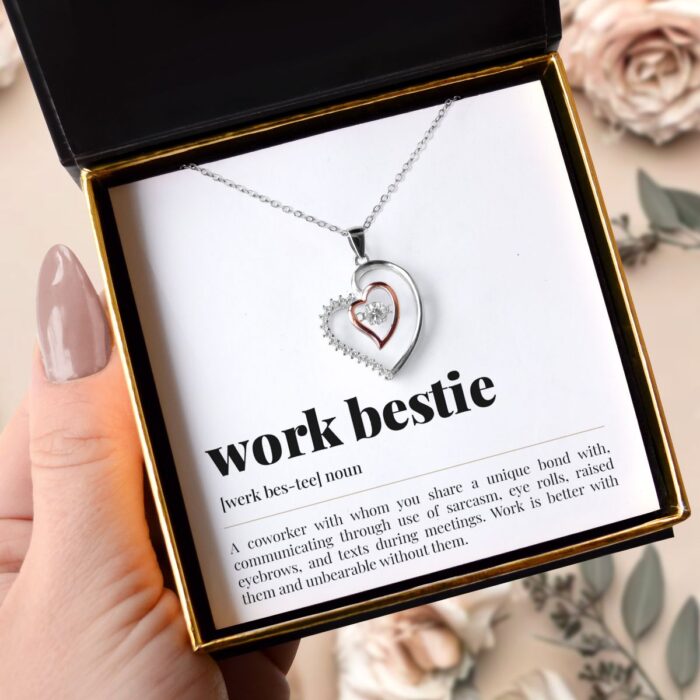 For the special entrepreneur in your life, Aphrodites's "Work Bestie" Noun – Luxe Heart Necklace is the perfect piece of jewelry. Their popular custom-crafted sterling silver necklace is perfect for the besties that you work with. For your work bestie – she's fluent in eye-roll communication, knows your Starbucks order by heart, and is always there to listen when you're stressed – let her know she's appreciated with this heartfelt gift. Featuring an elegant two-tone 925 sterling silver heart pendant, this top-quality necklace is perfect for everyday wear. Card reads "Work bestie [werk bes-tee] noun – A coworker with whom you share a unique bond with, communicating through use of sarcasm, eye rolls, raised eyebrows, and texts during meetings. work is better with them and unbearable without them." This perfect gift shows her how much she means to you. It's great for any occasion including Valentine's, Galentine's, birthdays, promotions and anniversaries! Find it now on the Aphrodites website.
Valentine's Day Gift:

Luseta Beauty Keratin Smooth Collection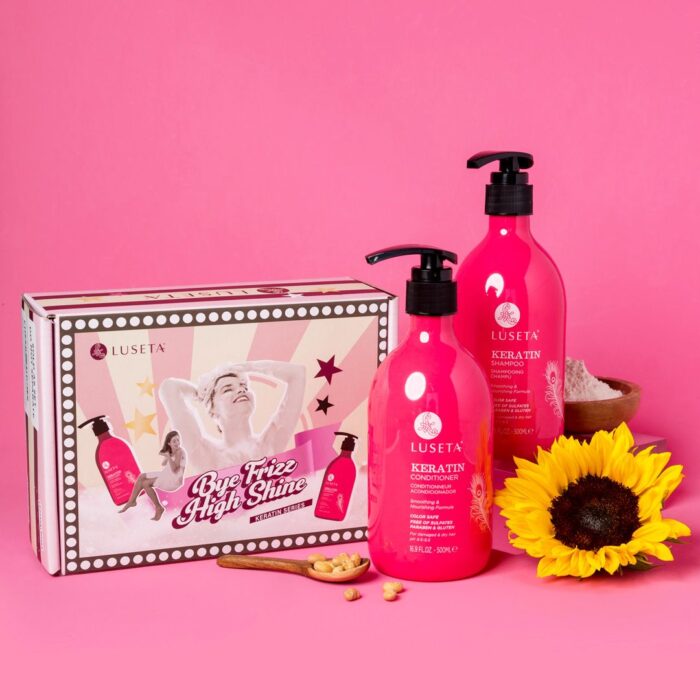 Luseta Beauty has a simple philosophy: to make luxurious, silky, and healthy hair affordable for everyone. Launched in 2011, the name Luseta is inspired by the Italian words lusso meaning luxury and seta meaning silk. Luseta is regularly number one in Amazon's haircare category and one of their best-selling collections includes the Keratin Shampoo & Conditioner (with over 2K reviews). In 2020, the brand expanded into body care with body washes and lotions featuring one of their customers' most requested scents – Rose Oil. Luseta Beauty products feature natural signature ingredients extracted from plants around the world and avoid sulfates, parabens, and other artificial ingredients, offering salon-inspired haircare at an affordable price. Right now, save 15% off their Keratin Collection & Rose Oil Collections on Amazon.com with CODE: LOVELUSETA from 2/7/22-02/14/22.
Valentine's Day Gift:

TANI USA Cozy Lounge Shorts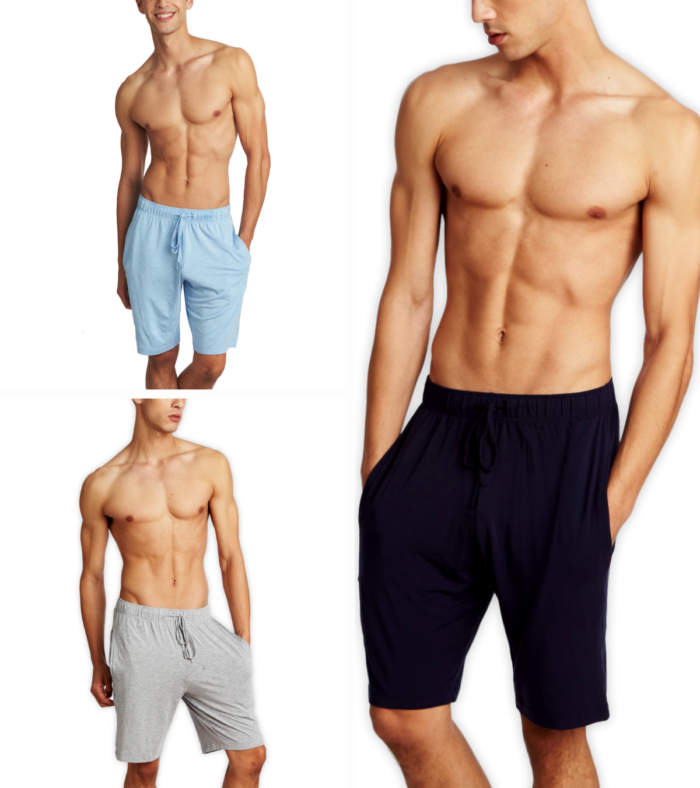 Give the man in your life the best boxer briefs he's ever tried with TANI USA's Cozy Lounge Shorts. TANI USA's best seller is made from fabric that is thinner and finer than silk. Lightweight and naturally breathable, these cozy lounge shorts will immediately put you at ease, calm, and relaxed. They are perfect for lounging, sleeping, or hanging around. They are available in navy blue, gray, and sky blue. Buy them now on the TANI USA website.
Valentine's Day Gift:

Gift Card Granny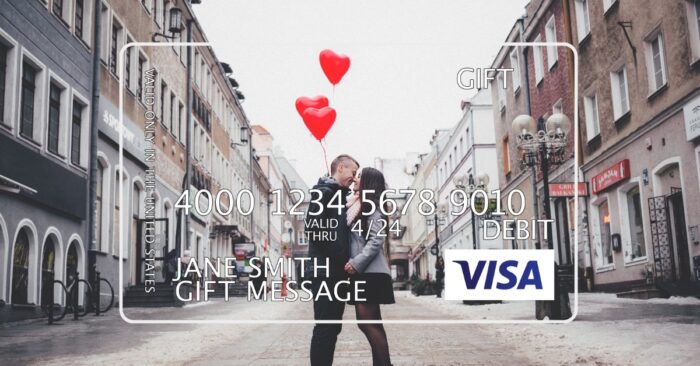 Valentine's Day is the perfect opportunity to demonstrate your support, appreciation, and enduring affection for that special entrepreneur in your life. You can achieve this no-fail gifting goal in a few heartbeats and a thoughtful, lasting gesture. At Gift Card Granny, the Build-a-Card Visa or Mastercard option lets you upload an image of his or her workplace, hard-earned achievements, or a special selfie which captures their magical and tireless workplace efforts. Add a text message of personal praise and encouragement which comes from your heart, and funds for the giftee to select something they secretly crave, and this entrepreneur will have a deeply valuable bespoken gift to treasure for years to come. Design the gift for that special someone on the Gift Card Granny website.
Valentine's Day Gift:

New Republic Venice Suede Platform Sneaker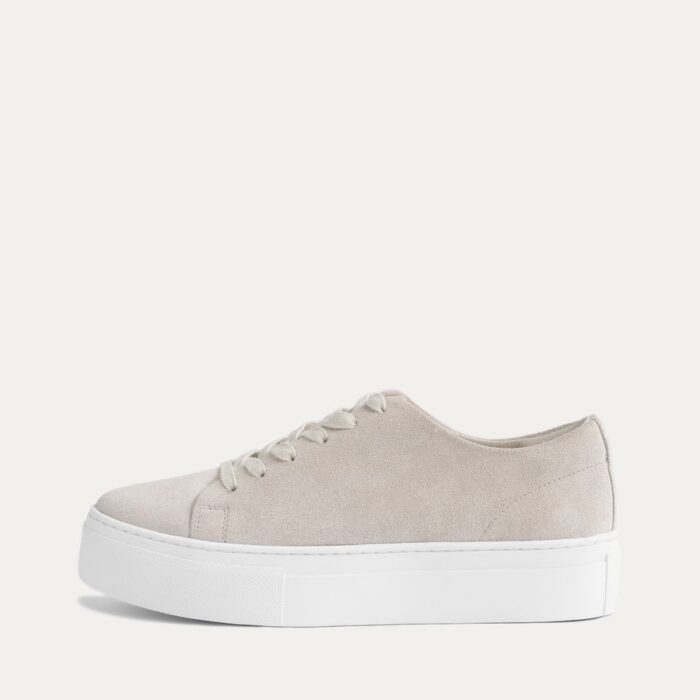 The New Republic Venice Suede Platform Sneaker is a classic slip-on platform sneaker with minimalist styling. It features premium materials and a chunky platform sole for an effortless lift. The Venice Platform Sneaker is engineered to be more comfortable than any other platform shoe on the market. With over a year of development, this shoe was thoughtfully designed in every detail. Leveraging our incredible sustainable Tencil liner for extra cushion, these shoes were made to be worn every day. Crafted with supple suede for increased breathability and year-round wearability, this sneaker is specially designed to look better over time. Check it out on the New Republic website.
Valentine's Day Gift:

V Shred® Seamless Flex Legging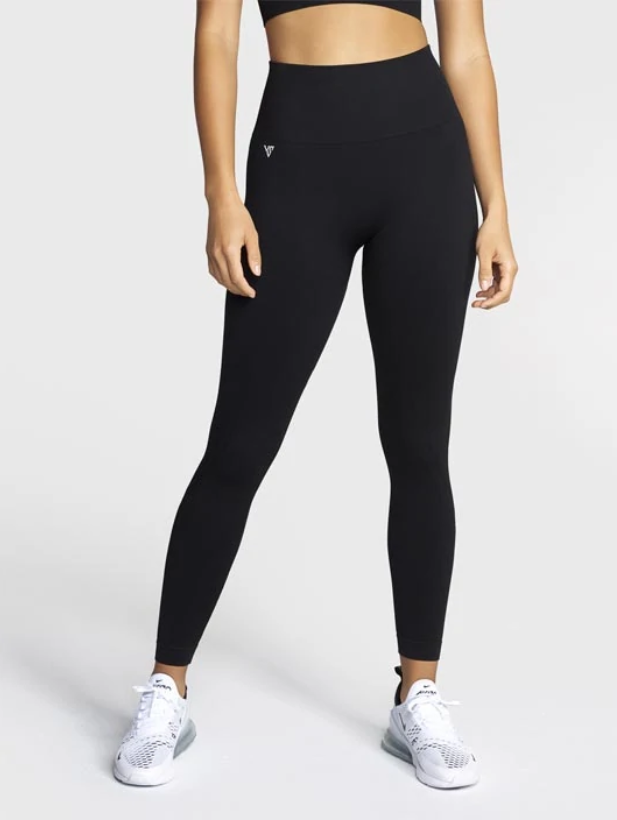 Meet your new favorite seamless legging. From a high intensity workout to just lounging at the house, the Seamless Flex Legging by V Shred® was specifically designed to provide you with the ultimate feeling of comfort, mobility, and support. Because of its unique design and soft stretchy fabric these leggings are unlike any other. They feature a high waist fit with ribbing to provide tummy-toning support during workouts, unique booty contouring to lift and support, as well as a flattering design down the leg to slim and elongate. The Seamless Flex Legging is sure to provide you with the confidence you need to conquer any workout. Buy it now on the V Shred website.
Valentine's Day Gift:

Pillow Slides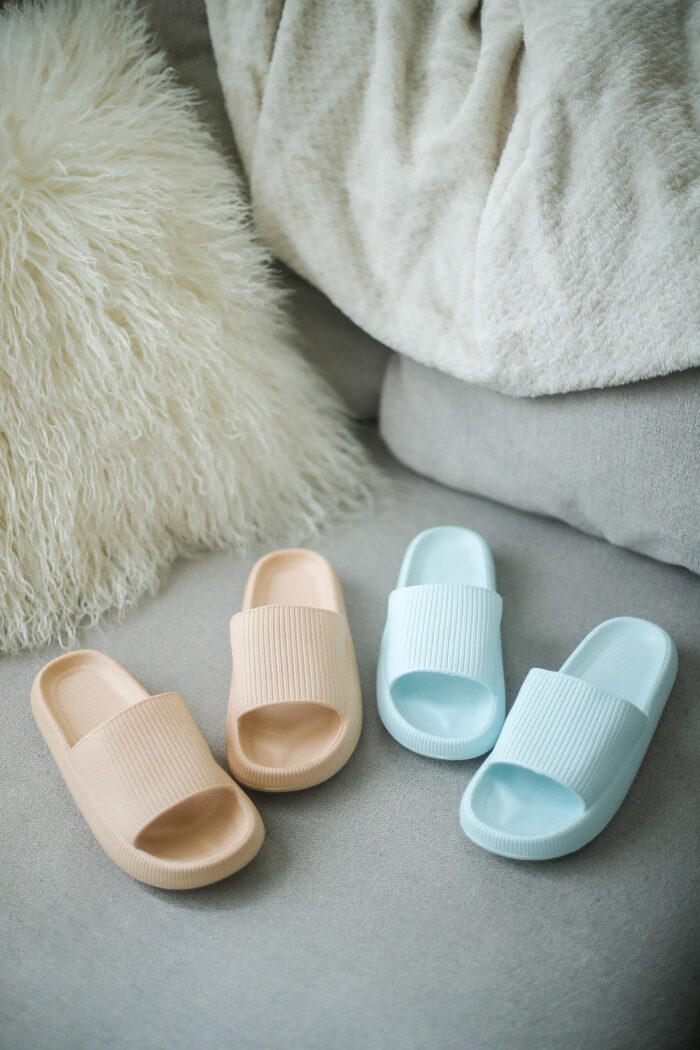 Pillow Slides is an incredible footwear brand that prides itself on being the most comfortable and versatile option on the market. Pillow Slides are a perfect gift for entrepreneurs working from their homes. With a stylish unisex design, a pair of Pillow Slides is THE gift for people who want to walk through life more comfortably. Built with anti-chafe, anti-slip EVA compression material, Pillow Slides support your feet at all times. They are made for both walking around the office and running errands! They are also waterproof and can be worn in almost any weather condition. The squishy material helps alleviate foot pain and says, "I know you work hard, and I want you to be able to take a load off." Find them on the Pillow Slides website.
Valentine's Day Gift:

TANI USA Cozy Lounge Shorts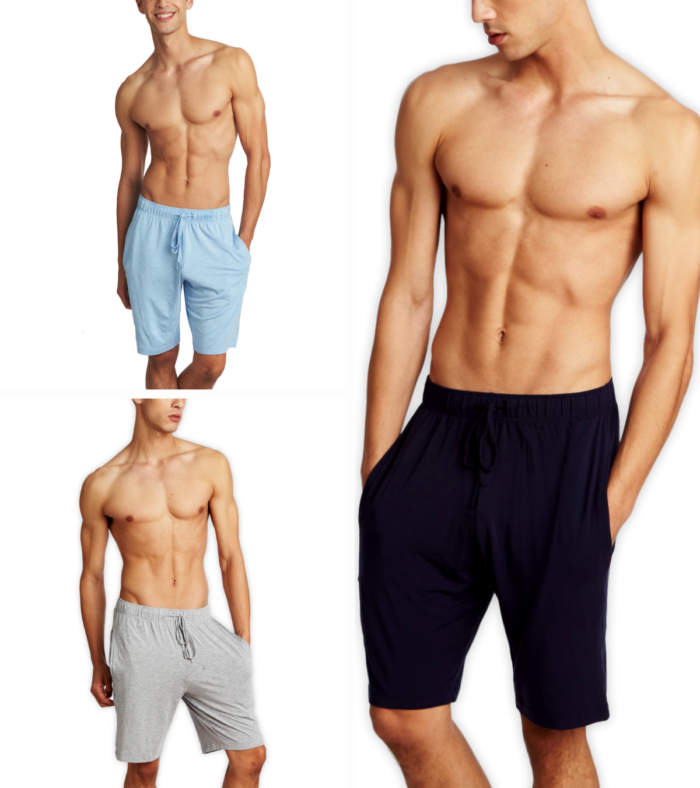 Give the man in your life the best boxer briefs he's ever tried with TANI USA's Cozy Lounge Shorts. TANI USA's best seller is made from fabric that is thinner and finer than silk. Lightweight and naturally breathable, these cozy lounge shorts will immediately put you at ease, calm, and relaxed. They are perfect for lounging, sleeping, or hanging around. They are available in navy blue, gray, and sky blue. Buy them now on the TANI USA website.
Wellness
Valentine's Day Gift:

Honeydew Sleep Scrumptious Side Sleeper Pillow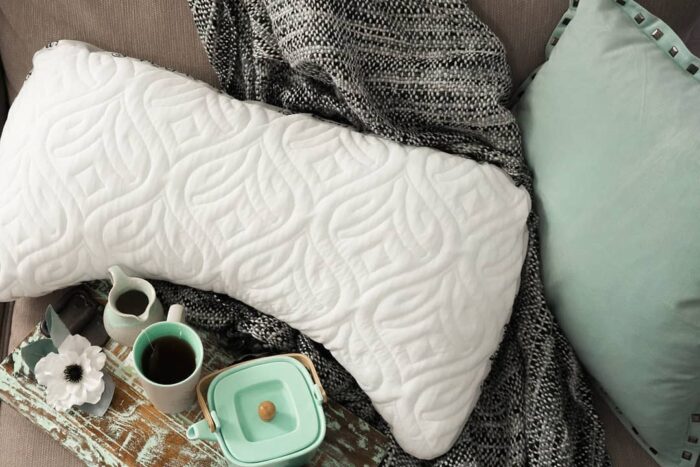 Tired of waking up with neck or shoulder pain caused by scrunched up pillows? Give your significant other the best sleep of their life this Valentine's Day with Honeydew Sleep's Scrumptious Side Sleeper Pillow. This pillow is designed to support a side sleeper's spinal alignment and to reduce strain on your upper body. It even has a copper infused foam fill that has naturally antibacterial properties and keeps pillows fresh and cool night after night. Honeydew Sleep is a family owned business and made right here in the USA with the utmost quality, purpose, and passion! Find it at honeydewsleep.com.
Valentine's Day Gift:

Gunkii Tongue Scraper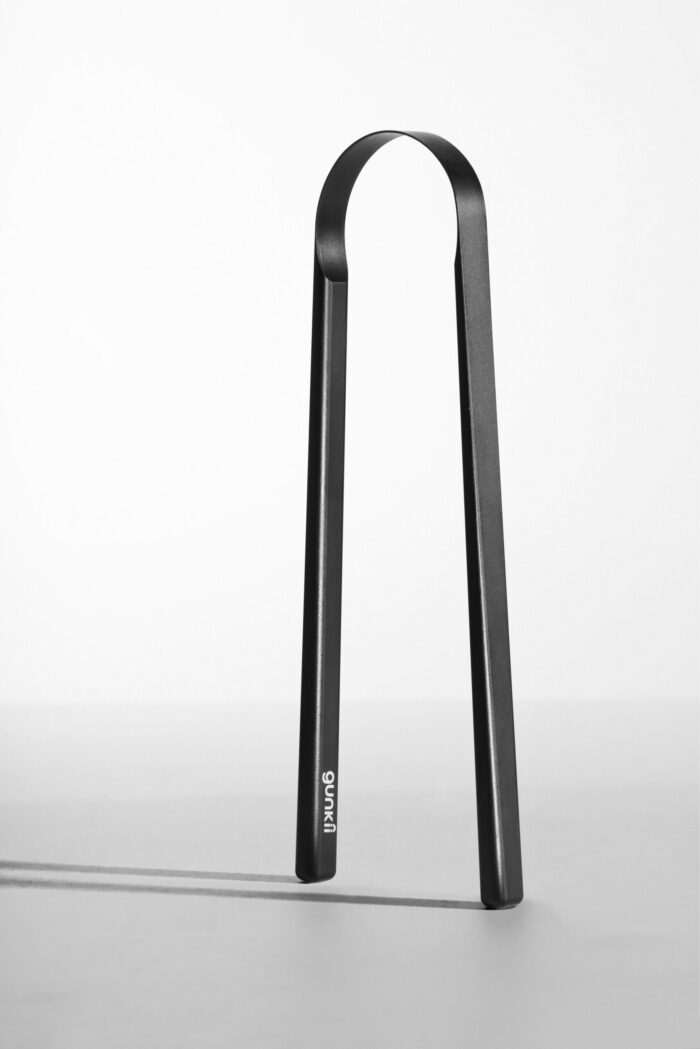 Gunkii is an oral hygiene tool designed with you in mind. If you are single and ready to mingle, then this tongue scraping product is the one for you. Gunkii is crafted and assembled with strict attention to detail to last you a lifetime. It should last longer than your high school crush! Gunkii is made from non-toxic, food-safe aluminum. It is dramatically more effective than rubbing your gunk around your tongue with your toothbrush. Every-time you purchase a Gunkii, a portion of the sale supports Project Smile and children who were born with cleft lip or palate. Find it now on the Gunkii website.
Valentine's Day Gift:

Beurre Shea Butter Body Cream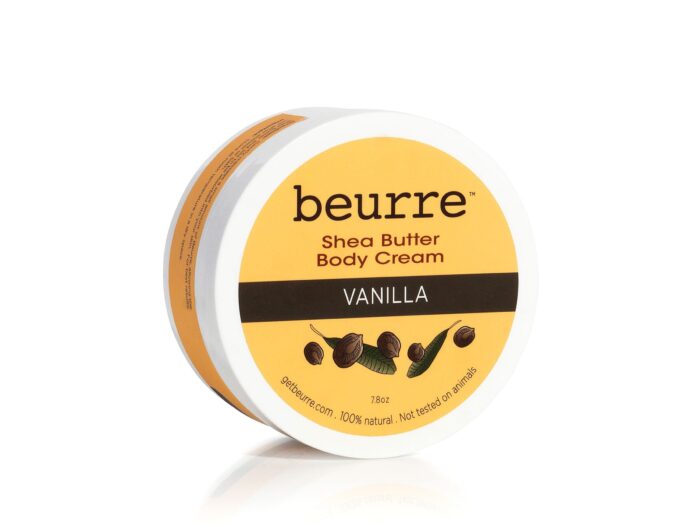 Wrap your body in warm vanilla with the Beurre Shea Butter Body Cream. This signature body cream is rich with softening raw Ghanian Shea Butter and a warm vanilla essence. Their natural formula features intentionally paired oils that are known for reviving and nourishing the skin. Infused with enchanted rose geranium carefully cultivated from Lancaster, Pennsylvania, this cream with elderflower essence and uplifting Lemon Verbena creates a euphoric effect. Find it now on the Beurre website.
Valentine's Day Gift:

Organifi Green Juice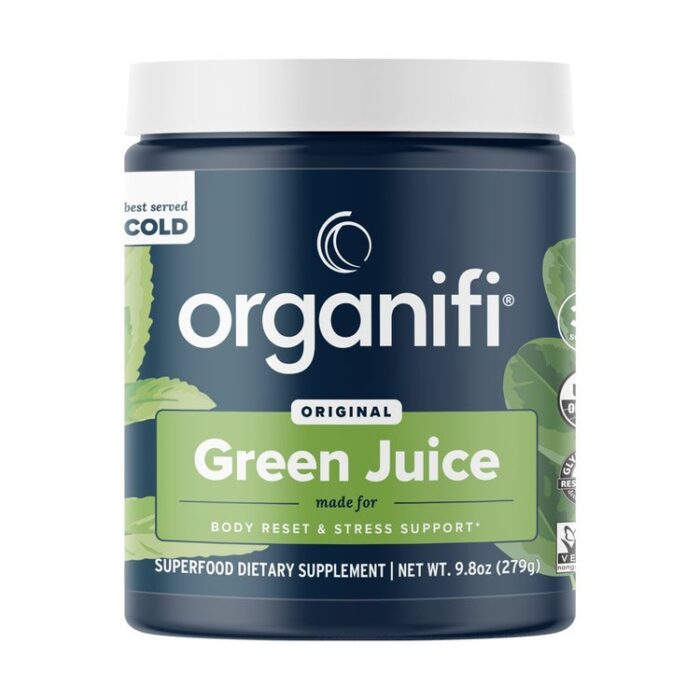 Organifi Green Juice can help that special person in your life reduce their stress levels and live a healthier life. $69.95. Stress, cravings, and hormones can all be connected to cortisol levels. A daily glass of Organifi green juice first thing in the morning can support their response to stress with 600mg of clinically-proven ashwagandha. It can also help with food cravings by reducing cortisol levels that elevate urges. It will also help with hydration & balance by bringing the body back to its naturally-balanced state. Buy it now on the Organifi website.
Valentine's Day Gift:

Nolah Bamboo Sheet Set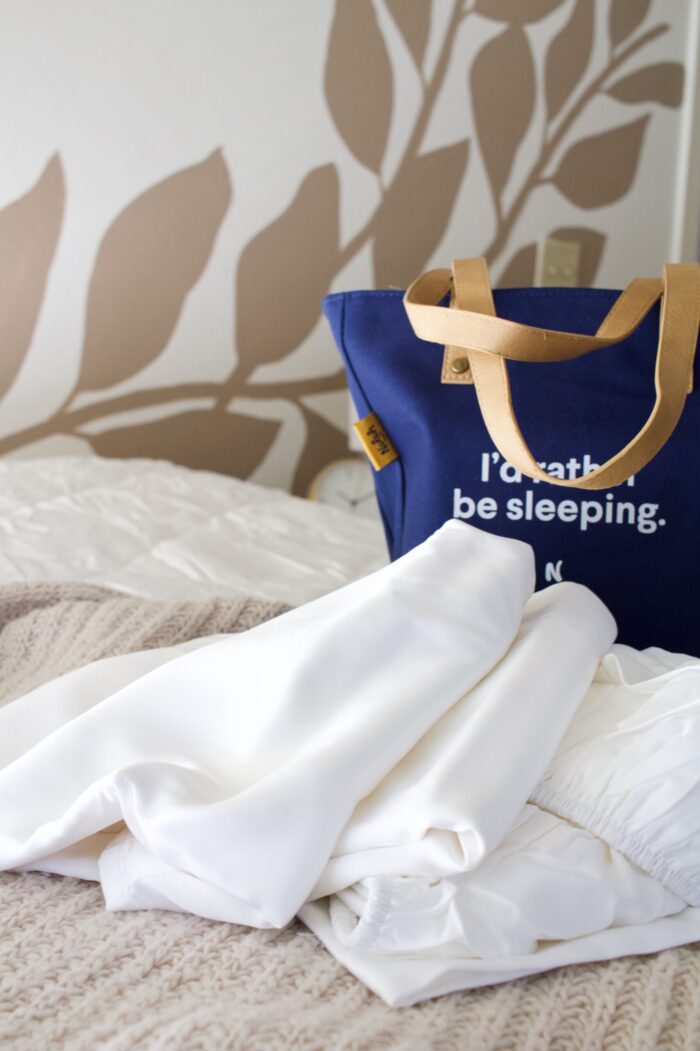 Give the special someone in your life the gift of perfect comfort with the Nolah Bamboo Sheet Set. Luxurious sheets can make all the difference for your sleep, and bamboo's natural benefits make it the ideal material for cooling comfort. Breathable and satin-smooth, bamboo sheets feel ultra-soft against your skin while wicking moisture, regulating temperature, and keeping allergens away. Buy them now on the Nolah Mattress website.
CBD Wellness
Valentine's Day Gift:

Green Gorilla CBD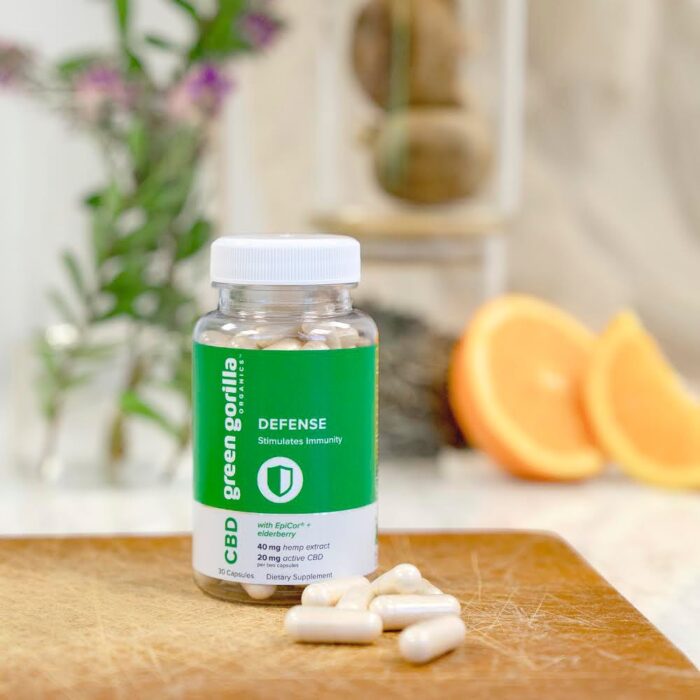 Green Gorilla has established itself as the leader in the farm-to-shelf hemp and CBD industry with its own 1,474 acre farm in Arizona and a suite of over 31 true farm-to-shelf USDA certified organic products – the most of any CBD brand on the market (also the only USDA certified organic CBD brand on the market). Their vegan organic CBD capsules each target a specific need. Green Gorilla's Defense, Sleep, Inflamend, Relax, and Balance capsules are convenient, easy to use, and effective for quick relief + support. These herbal hemp CBD capsules are formulated using the brand's signature plant-based ingredients to maintain potency and provide you with daily support for your body and mind. They also offer muscle-soothing CBD balm, collagen-stimulating CBD face cream, moisturizing CBD lip balm, and hydrating CBD body lotion. Shop all their organic CBD products on the Green Gorilla website.
Valentine's Day Gift:

Hemp & Hand CBD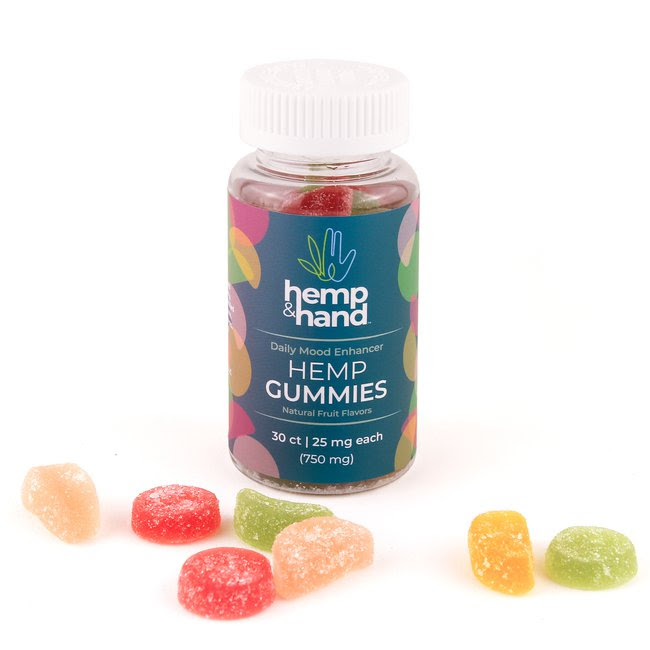 Hemp & Hand has other sustainable hemp-based products as well – from everyday essentials like hand sanitizers and deodorants, to relief balms, and soy candles. These eco-friendly products smell great and will uplift your mood. Daily Hemp Gummies have a variety of health benefits. They naturally fight against stress and anxiety, help you stay focused and balanced throughout the day, promote a deeper and calmer sleep, improve your overall mood, and provide relief from aches and pains. Buy the Hemp & Hand Daily Hemp Gummies on Amazon.
Valentine's Day Gift:

Cannabox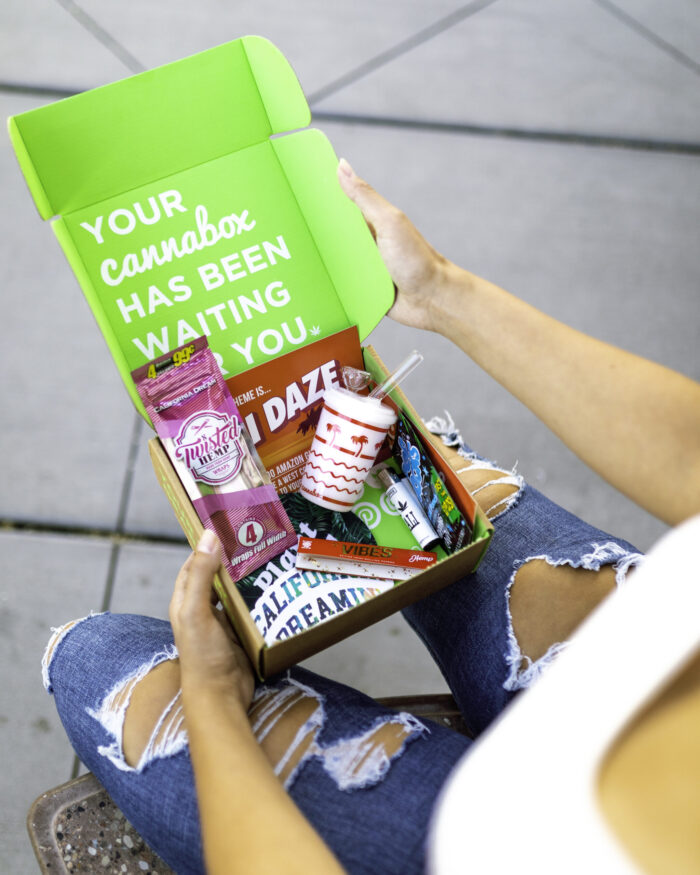 Want to dazzle your cannabis-loving significant other? A cannabis subscription box service with Cannabox will not disappoint! Some people like to go out and buy their cannabis and related supplies. Others might find getting to a dispensary a bit of a hassle. That's why marijuana subscription boxes have remained popular as marijuana legalization has grown. Cannabox is an exclusive monthly marijuana subscription box service that is often given as a gift. It's a way to provide the recipient the experience of cannabis-related products without the inconvenience of having to make a shopping trip. Instead, it's delivered right to their door. The Cannabox includes 6-9 hand-picked, of the latest and greatest accessories and novelties (items like; rolling papers, bongs, t-shirts, books, and accessories.) Shop their boxes on the Cannabox website.
Valentine's Day Gift:

Simple Leaf CBD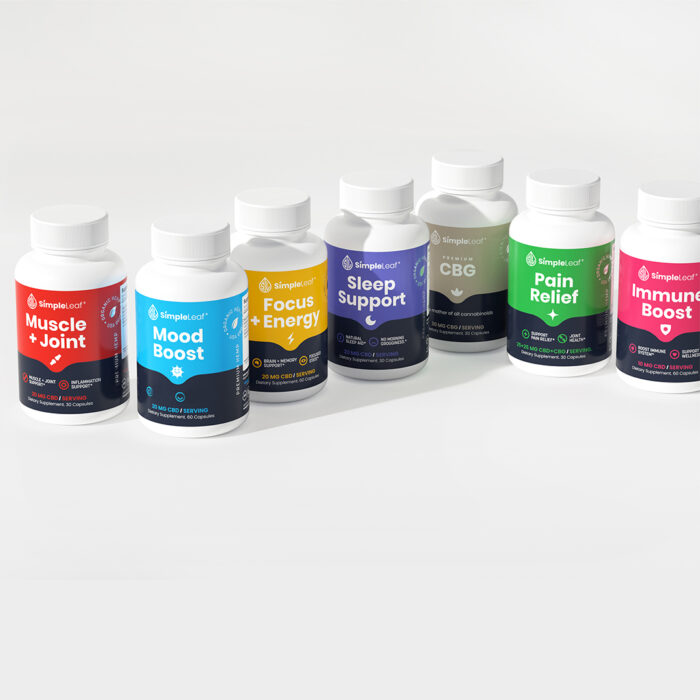 Simple Leaf CBD is a premium organic hemp company that manufactures CBD products that are organically farmed, non-GMO, and grown in the USA. Simple Leaf does CBD differently. Instead of offering 'general-use' products like many other brands, they created hyper-targeted CBD formulas to address the primary reasons why people turn to CBD. All of their formulas start with USA grown premium organic hemp CBD and are expertly blended with supportive ingredients that help achieve the desired effect. For example, their Sleep formula contains: Chamomile, Melatonin, and Ashwagandha. All of their CBD formulas follow that same concept and are packed with powerful ingredients like vitamins, herbs, adaptogens, and nootropics that help to achieve the desired effect. Their goal is to create simple, clean, high-quality CBD products that offer consistent repeatable effects. Shop their CBD products on the Simple Leaf CBD website.
Valentine's Day Gift:

Top Shelf Hemp Co.
Give that entrepreneur in your life the flowers they really want for Valentine's Day this year. Top Shelf Hemp Co's CBD flower is great for maintaining focus, enhancing calmness, and keeping positive. 6 strains to choose from. A variety of weights and terpene profiles are available to meet their specific needs. Help them power through their day relaxed and alert this Valentine's Day. If your entrepreneur struggles at night to rest, adding Top Shelf Hemp Co's ∆8 gummies to the routine could yield refreshing results. With their mild sedative effects, variety of delicious flavors, and range of potency, your entrepreneur can dial in a good night's rest. Shop their wide range of CBD and delta products on the Top Shelf Hemp Co website.
The post Home Business Magazine's Valentine's Day Gift Guide 2022 PART 2 OF 2 appeared first on Home Business Magazine.