Read Time:
3 Minute, 25 Second
Home Business Magazine Online
Spring 2022 is officially here, and home-based business owners and remote workers are "spring cleaning." This season, it is out with the old and in with the new. This decluttering and upgrading applies not only to what is in the closets and garage. It also applies to what is in your home office. Home Business Magazine's Spring Gifts Guide 2022 (Part 1) is here with great spring gifts to consider.
With spring, daylight is longer, weather gets warmer, and festive decorations (for St. Patrick's Day, Easter, and Mother's Day, to name a few) come out. It is time to find the perfect spring gifts for families, co-workers, friends, and for your home office. Check out these wonderful products for this spring 2022 season.
Sunbeam GoHeat

Cordless Heating Pad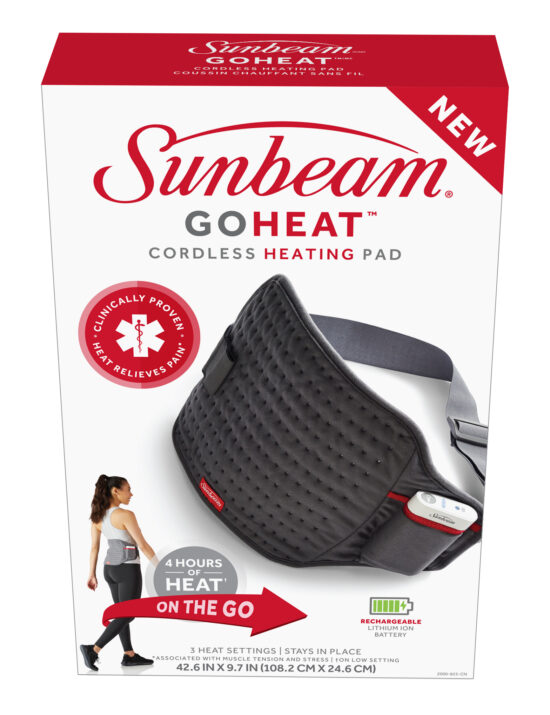 Whether at home or on the go, the Sunbeam GoHeat

Cordless Heating Pad soothes pain anywhere and anytime you need it. Heat relieves pain, and with this cordless heating pad, you are free from an outlet to reap the benefits. The rechargeable Lithium-Ion battery lasts up to four hours on a single charge at the low setting. Therefore, it provides long-lasting pain relief while you are on the go.
For added convenience, the pad offers three heat settings, has a removable / adjustable strap that fits up to 55 inches around, and is machine washable. Additionally, Sunbeam has seen a 24% POS growth from 2020-2021. As a result, it proves that Americans need relief and this brand can provide it.
Available at Amazon, Target and Walmart. MSRP: $ 69.99, $ 88.99 for the premium model with quicker charger.
ScanSnap IX1300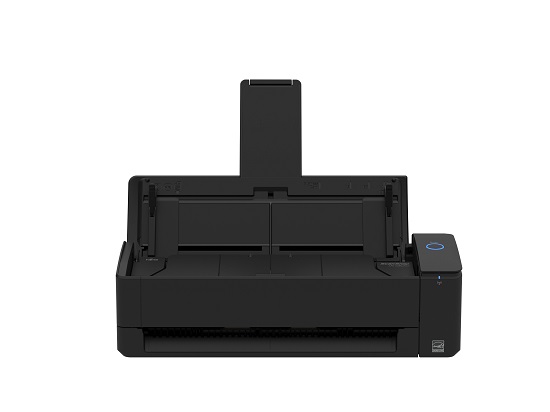 ScanSnap iX1300 is a compact, yet powerful solution to your entire daily and ad-hoc scanning needs. Compact and multi-functional, the ScanSnap iX1300 is the perfect model for a hybrid work style. ScanSnap iX1300 supports a wide variety of documents in two methods of scanning, making it easy to digitize papers around you: U-turn Scan for continuous scanning with an A4 size footprint; and Return Scan for plastic cards, receipts, bi-folded A3 documents, etc. Scanning is up to 30 ppm / 60 ipm and 300dpi.
ScanSnap iX1300 offers "one-touch" simple operations and comes in white and black to fit in any environment. It is equipped with Wi-Fi and scans wirelessly, via a smart device, with ScanSnap Connect Application. Additionally, it connects to ScanSnap Cloud without the PC. The iX1300 powers ON, and the document feed extension extends automatically, on opening the cover. Even with the cover opened, the device remains compact.
Available at Amazon, Target and Walmart. IFRS: $ 325.
Happy Hacker Keyboard Professional Hybrid Type S Charcoal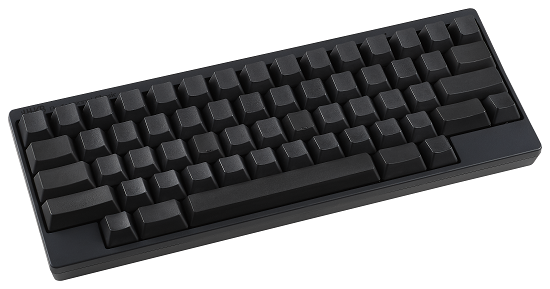 HHKB Professional HYBRID Type-S might be the last keyboard you ever want to own. Its exclusive Type-S Topre silent capacitive switches dramatically reduce keystroke noise (with a lifespan of up to 50 million presses). Its compact ergonomic design lets you type for hours without feeling fatigued. You can easily create your own keymaps for a completely personalized user experience, and connect up to 4 Bluetooth devices (PC, tablet, smartphone) and swap between them instantly.
HHKB Professional HYBRID Type-S is compatible with both PC and Mac. UNIX professionals and advanced programmers designed the 60-key HHKB Pro with accurate high-speed typing efficiency in mind. The keyboard is customizable * and is easily modified, meaning it fits the purpose of any user.
Its features include printed key caps; hybrid connectivity – USB Type-C & Bluetooth; PBT space bar; pairing with Fn keys; and charcoal or white colors. It comes with full key map customization software * and also 6 DIP switches to customize user experience. In addition, it includes 3 adjustable keyboard heights for optimum comfort.
* Keymap software requires a USB connection to a PC running Microsoft Windows for programming.
Available at HHKB and Amazon. Product no. PD-KB800BS. IFRS: $ 325.
The post Home Business Magazine's Spring Gifts Guide 2022 Part 1 appeared first on Home Business Magazine.