Read Time:
5 Minute, 32 Second
Home Business Magazine Online
Summer is in full swing, and are you on the lookout for exciting new products that will amplify your everyday life? Look no further, because we've rounded up 7 must-have summer essentials for business owners. From a fantastic closet system that will help organize a home office to a tasty seasoning blend for summer BBQs, to an innovative sleep mask that is perfect for lunch-hour naps, these items are sure to be a hit!
Organize Your Home Office with Modular Closets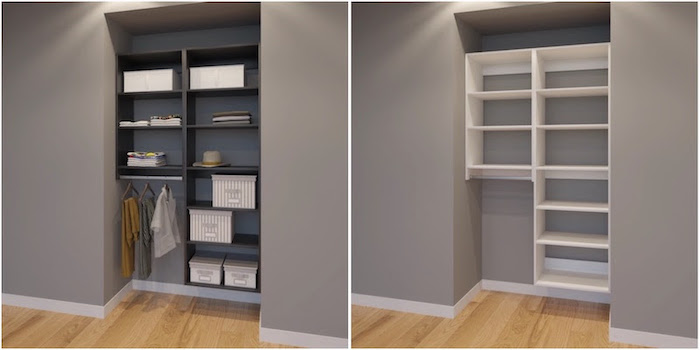 Made in the USA, Modular Closets are DIY organizational units that you can order online and custom mix and match to meet your exact organizational needs for a space, room or closet. It can be as simple as a file organizer to a full closet redesign. Modular Closets allow you to create a beautifully organized solution for any room in your house: your home office, the kids' bedrooms, hallway, kitchen pantry, office, laundry room, craft room, or mudroom. You can even create a closet where there is no closet!
Handy accessories are also available at Modular Closets, including shoe organizers, a pull-out hamper, closet valet, scarf rack, belt rack, tie rack, jewelry tray, shelf and basket pulloutsshelf dividers, pants rack pullout, and more. Modular Closets will help transform your living space and lifestyle by helping you maximize your closet's functionality and style! For more info and pricing, please visit www.modularclosets.com.
Sugar Plum BBQ Blends Seasoning and Rubs Kit
Summers and BBQ go hand in hand. The grill master can make mouthwatering dishes in four classic American BBQ styles with this BBQ spice blend set. Memphis (tangy), Texas (savory), Carolina (spicy), and Kansas City (sweet) each capture the essence of a beloved regional culinary tradition. Use them as seasonings or to make lip-smacking dry rubs, BBQ sauces, or marinades for favorite vegetables and proteins. The included recipe booklet will teach them how, with tasty suggestions and irresistible recipes.This kit perfectly captures the essence of American Style BBQ. Retails for $ 45 at www.sugar-plum.com
Isabelle Grace Sand Dollar Pearl Choker Necklace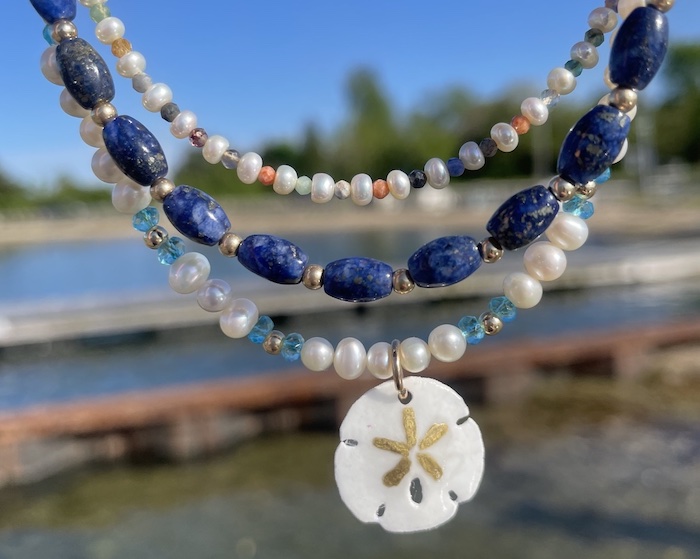 The quintessential summer necklace has just been found. This piece combines a love for pearls and mixes it up with all beach things to come up with this stunning summer must-have. Legend has it that finding a sand dollar during a beach stroll is considered a lucky omen. Create gorgeous layered looks with this stunner as the base. Features an adjustable chain length (from 14 to 16 inches), freshwater pearls4 to 4.5mm), Blue Topaz roundel gemstones (3mm), and real sand dollars (measuring approx 3/4 in) that are preserved and painted by hand. Retails for $ 119 at www.isabellegracejewelry.com
Walton Wood Farm Beach Babe Hand Rescue Tube 3-Pack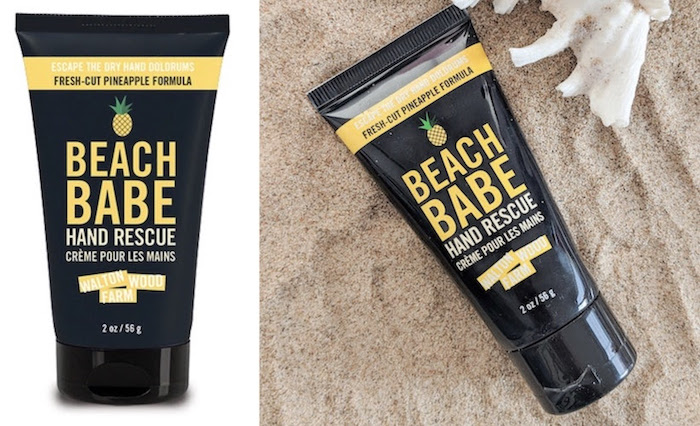 Featuring a wonderful fresh cut pineapple scent, this hand rescue will keep dry skin at bay after hours in front of your computer! The tubes are also the perfect size to throw into your briefcase when you need to leave for a meeting. It is made with a moisturizing blend of Cocoa Butter, Shea Butter and Green Tea. Vegetarian-Friendly, Cruelty-Free, and Gluten-Free, this 3-pack retails for $ 22.95 at www.waltonwoodfarm.com.
Manta WEIGHTED Mask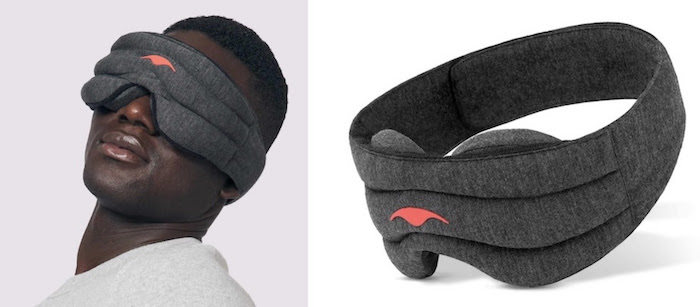 Did you have a stressful week? Stress and anxiety can both be detrimental to your sleep routine. Ease anxiety & nap better than ever with the Manta WEIGHTED Mask. It is the only weighted mask designed, constructed and optimized for maximum relaxation in any environment. Created to combine the soothing power of gentle pressure with the sensory relief of 100% blackout, WEIGHTED is perfect for those who suffer from stress, anxiety, insomnia, tension headaches or migraines.
Gently pressing powerful relaxation points on your face alleviates tension and induces relaxation by stimulating the release of serotonin and melatonin, which calms your nervous system and primes your body for deep rest. With WEIGHTED, you get therapeutic pressure on the relaxation points around your eyes, but no pressure on your eyes – so you get the stress relief without the eye discomfort or blurry vision. Retails for $ 45.00 at mantasleep.com.
Enjoy "Me Time" with the Sweet Reads Box Monthly Book Subscription Service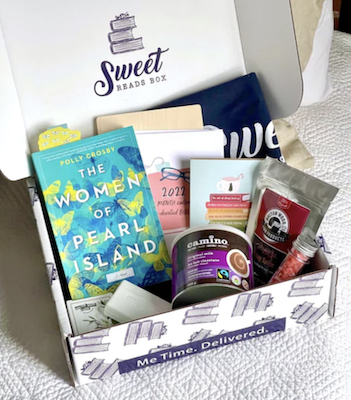 Sweet Reads Box is Canada's beloved monthly book subscription service that recently launched in the United States. Sweet Reads Box is for book lovers, by book lovers. No matter what stage you are at in your life, time for yourself seems to get lost in the everyday. Sweet Reads Box is your chance to relax and enjoy a great read, a decadent sweet, and a carefully curated item that ties to your novel. You can select a monthly subscription, or choose from the line's limited edition boxes or past boxes (which are all available)! The boxes will help you indulge in some much-needed "me time" after a long work week! Purchase an individual book box or a monthly subscription at us.sweetreadsbox.com.
Eat Better & Feel Your Best This Summer With the Food You Love: That Loves You Back Cookbook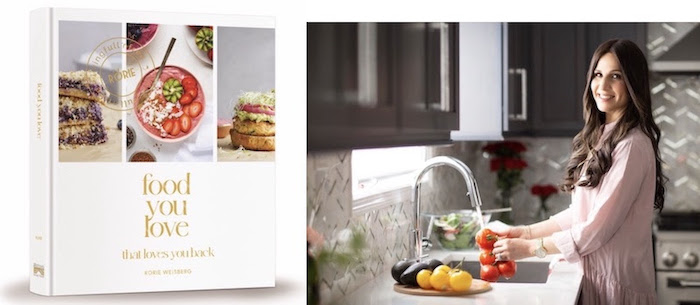 In this first-of-its-kind cookbook, Rorie Weisberg, CHC, packs in over 200 recipes for the food you and your family already love, transformed to love you back – plus must-have health info and tried-and-true shortcuts that knock stress off its feet. The healthy lifestyle you always thought was out of reach? It's yours. And it's more delicious than ever. Available in stores and on Amazon, Food You Love transforms all your traditional favorites – pancakes for breakfast, pizza for lunch, schnitzel for dinner. Brisket, kugel, and cholent for Shabbos, along with dips, enticing salads, and loads of veggie sides, topped off with chocolate mousse and cookie crumble. You'll enjoy every bite and leave the table feeling full, energized, and confident that you've served and savored only the best.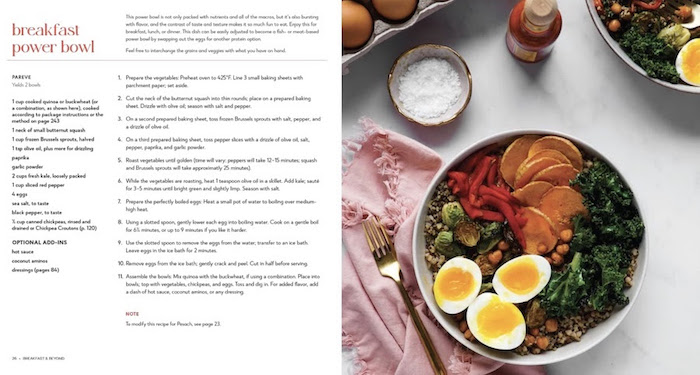 Healthy means something different for everyone, especially if you need to avoid certain ingredients. Many recipes offer a few variations, like gluten-free, nut-free, egg-free, and even refined sugar-free, so that you can customize them to your and your family's preferences. The cookbook even features QR codes that you can scan for a real-life glimpse into Rorie's kitchen & shopping wagon! Also included are Rorie's tips on the basics on staying full and energized with healthful eating, menu planning advice, and insight on how to practically balance advance food prep with an on-the-go lifestyle. For more info about the cookbook and to purchase, visit fullnfree.com/cookbook.
The post 7 Summer Essentials for all Entrepreneurs appeared first on Home Business Magazine.