Read Time:
8 Minute, 24 Second
If you are planning to go for a doctorate degree from one of the established universities, you would need a strong PhD personal statement. Whether you are applying with a personally devised project or a research project, you would need a quality admission essay to make your way through. It is this personal statement that would make your PhD research proposal stand apart from others. A detail-oriented personal statement for doctoral program can help you find a berth in the desired institution.
You can reach out to us to draft your personal statement for the PhD program. Experienced writers working with us can come up with a compelling personal statement, articulating your academic background, motivations, personal strengths and achievements.
Check out our personal statement for PhD application sample to get an idea of ​​how meticulous you need to be with these applications. You can also request one of our writers to draft your PhD personal statement from scratch.
Check out this PhD personal statement example, which we successfully drafted for one of our clients in the past.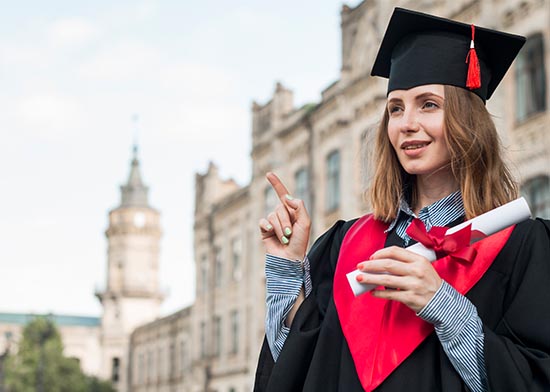 PhD personal statement example
I feel lucky to have had the opportunity to apply for this doctoral program. In the competitive world, only a handful of students get the opportunity to complete their intermediates with impressive grades. Even fewer get admission to esteemed universities like yours to pursue their graduation. Born and brought up in a progressive economy like India, I have witnessed the disparity when it comes to the privilege of quality education. Over the years, I have incessantly strived to embrace a research-oriented career. The experiences that I have gone through largely molded my interests, and eventually prompted me to pursue this PhD program in Operations Research.
When you draft your PhD personal statement, you need to incorporate the research outlook. In this personal statement, we have started with a paragraph that eventually leads the reader to the subsequent paragraph. At the end of the starting paragraph, the admission committee would have a decent idea regarding the orientation and efforts of the applicant. Besides, they would be willing to explore the personal statement for PhD application deeper in order to gain a comprehensive idea about why the applicant wants to pursue a research program.
It was back in 2012 that I completed two research internships during my Bachelor's program at Reliance Industries. Besides, as a part of student exchange programs, I got the opportunity to work at the LEPP (Laboratory for Elementary-Particle Physics). My interest deeply revolved around particle trajectories present in electromagnetic fields. During this time, I published a research paper in an international journal. This was titled 'Emittance & Phase-space Distributions of Electron Bunches in Energy Recovery LINAC'. It was at a LEPP seminar that I published this paper. Prior to my Masters in Operational Research, I had completed my graduation in Engineering Physics from Delhi University in India. Channeling my mathematical interests and the inclination to natural laws that guide the interaction of particles, I have decided to carry out further research in this field.
As you proceed with this PhD personal statement sample pdf, you would notice that the applicant has explained his exposure to the industry. We have diplomatically incorporated the information related to his internships and related aspects. Most importantly, you should note that our writer has researched intensively before drafting this personal statement. Besides, a PhD admission essay should carry relevant information about the research interests and published papers of the applicant. As you go through our PhD personal statement sample, you will find all these ideas logically connected. We have used the most appropriate PhD personal statement format to present all the necessary details.
Are you stressed up, thinking how to write an accounting and finance personal statement? Simply give us a knock. As you see in this sample, we have contextualized the inputs related to the applicant's background, you can convey your details to our writers. Whether you need an accounting and finance personal statement LSE or a maths accounting and finance personal statement, we can spin the magic with words. You would find our professional assistant crucial while seeking admission to your desired college or university.
Our writers carry out the necessary research while drafting these documents. This ensures that the admission committee would find your personal statement relevant and compelling. Get a quote for your requirements!
Contact Now
[contact-form-7]
It was a pleasure for me to carry out a research at AIIMS based on Plasma Studies. It was here that I explored the impact of etch techniques based on thin-wire on the uniform expansion of plasma. Eventually, I also worked on a software that was capable of evaluating multi-wire experiments. It was in 2012 that I was initially introduced to Operations Research. At first, I studied the Simplex method. As I gathered more knowledge on the subject, I came across an apparently simple algorithm. I gained the reputation in our college for being able to solve real-world problems in a quick time. Over time, I thought about the matter and drew certain parallels that shared similarity to certain concepts in Physics. I also came across an astonishing similarity between linear programming and Lagrangian multipliers, which were handy in finding the extrema of constrained functions.
In this PhD personal statement, we have discussed the motivations of the aspirant to pursue a research-oriented academic career in depth. As you proceed with the subsequent paragraphs, you will notice the comprehensiveness of the information. Besides, admission authorities look out for candidates who would contribute to their academic environment. Given that we have projected a strong profile of this candidate, he is likely to get selected.
Next, I started focusing on operations research, as I progressed with my Bachelor's program in Physics. In 2013, I decided to acquire some practical experience in the application of field tools in the domain of finance. I reached out to the Bajaj Finance Group for an internship. It was here that I worked on an application for smoothing the time series. Besides, I deployed a Kalman filter that could validate the estimates showing the volatilities of varying time. At the end of this internship, I presented this work to my peers and professors. I was overcome with joy with their positive attitude to my efforts. It was here that my interest in teaching students got kindled. That particular year, I returned to college as a senior. Eventually, I got the opportunity to serve as a facilitator for Calculus at the Academic Excellence Workshop. Later, I also taught Linear Algebra to the students. During these weekly interactions with students, I used to help them solve challenging problems related to their coursework. It was a gratifying experience for me to teach students and solve problems for them.
When you read this PhD statement of purpose example, you should note the pitch and style that we have incorporated. The quality of your personal statement largely depends on its readability. You need to be wise with the selection of your words. At the same time, you should connect your ideas perfectly. In this personal statement, our writer has seamlessly represented the career progression of the applicant. From being a student to teaching others, this transcendence in the career of the applicant is a crucial aspect of the personal statement. While writing a PhD personal statement, you need to demonstrate your future aims in line with your existing skillset.
Considering my academic excellence, I received a fellowship after my Master's program. I integrated myself as an assistant teaching faculty, teaching Spreadsheet-based modeling at one of the colleges affiliated to the Delhi University. During this time, I decided to go for a Master's program in Operations Research and joined Cornell University. During the summer internship, I got an opportunity to work at Milcord LLC as a quantitative developer. Located in Boston, this company specializes in knowledge management through geospatial intelligence processing. I was responsible for developing belief-network models that were capable of predicting geographic fluctuations in insurgency. The system could also prototype dynamic risk-avoidance. Through this experience, I was able to grasp the extent to which the industry is dependent on academics to gain insights and resolve complicated issues. This explains why I went for a coursework to study Service Systems Modeling and Discrete Models. Now, that I am well-versed with these aspects of research, I look forward to pursuing the PhD program in Operations Research from your revered university in the US. A research-oriented academic career will enable me to contribute fervently to the learning environment at your university, as I streamline my career.
In the last paragraph of this PhD personal statement, you will notice how we have contextualized the importance of the targeted university in the document. In this regard, too, we have researched the values ​​and academic strengths of the institution. This has enabled the applicant to submit the admission essay with confidence. Of course, this PhD personal statement enabled the applicant to pursue the research program from the intended university.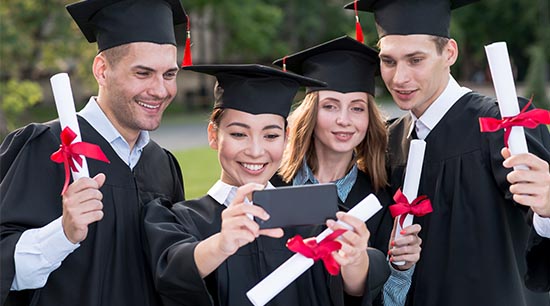 You can check out our sample PhD personal statement in the following disciplines.
Clinical psychology PhD personal statement examples
Statement of purpose for PhD in biological sciences
Phd personal statement engineering
Personal statement neuroscience
Statement of purpose for PhD in chemistry
Sample statement of purpose of political science
Neuroscience PhD personal statement
Personal statement psychology phd
Statement of purpose for PhD in mathematics
Whether you need a personal statement for a PhD scholarship or admission, we can help you out. Fair pricing, affordable cost, timely delivery, and most importantly, convincing personal statements define our profile. If you want to hire a professional team of writers to craft your PhD personal statement, simply convey your requirements to us. Our creative experts will take care of your personal statement.
We also offer the following personal statements:
Business Studies Personal Statement
Marketing Personal Statement
MBA Personal Statement
Personal Statement for Economics
The post Phd Personal Statement appeared first on Anjit VS.